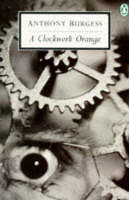 I loved books when I was at high school but I hated being forced to read a book I had no interest in. As a 14 year old I had no interest in reading A Clockwork Orange, no matter how much of a 'classic' it was. I hated having to read a book that had specific messages that I had to get out of it. For me, that's not how books worked. I read them because I wanted a good story that would keep me hooked. The year that stood out for me was Year 12 when I could finally choose which books I wanted to read and how I wanted to respond to them. I still vividly remember the feeling I had reading Witi Ihimaera's Bulibasha: King of the Gypsies. It was the books I read during this year of high school that really opened my mind to the variety of stories that books could hold.
Now students studying for NCEA English, opens a new window have a wide range of reading options available and are able to choose books that interest them, as long as they fit within one of the wide reading themes. Luckily there is plenty of help at hand, with lots of great resources to help you find some great, and hopefully memorable, books to read.
Our Teens page contains information about studying for NCEA English, opens a new window, including booklists, opens a new window. Here you'll find links to quality online dictionaries and databases, study guides, information about authors and eBook and audio book sites.
These sites are great guides to where students could start to find suitable books for wide reading, but they should always check with teachers before making a final selection:
We have some great booklists on our Teens page, with suggestions for stories with a cultural perspective, biographies and award-winners.
The Golden Bay High School Wiki

, opens a new window

lists titles within Level 1-3 categories, Year 11-13 groups, Short Stories and Themes.
The School Library Association of New Zealand (SLANZA) has an extensive page of booklists

, opens a new window

divided by wide reading themes.
Dunedin Public Libraries' Independent Reading

, opens a new window

pages lists titles under headings such as Cultural Perspectives, Biographies

, opens a new window

, and Dysfunctional Families.
I'm sure that having this option of choosing their own reading material makes reading for study slightly more appealing for students than being forced to read a 'classic'.  I only wish I had had this option when I was at school.