Seventy six years ago, in July 1944, the Soviet Red Army liberated Majdanek, opens a new window, a concentration camp in Poland. Six months later they arrived in Auschwitz, opens a new window, and in mid-1945 they freed the remaining inmates at Bergen-Belsen, opens a new window in Germany. 
At each location, they came face to face with those who had faced death at the hands of the Nazis, and  had survived... and the remains of those who hadn't. These concentration camps were a part of Adolf Hitler's 'Final Solution' to eliminate the Jewish people from the face of the Earth, and one of the tools which helped the Nazis kill more than six million Jews and other 'undesirables' in the Holocaust, opens a new window of the 1930s and 1940s.
"One death is a tragedy; a million deaths a statistic." 
Think about how true that quote (attributed to Joseph Stalin) is. Looking back at the 1930s and 40s from the 21st century, it can feel nearly impossible to wrap your head around the number of people who died at this time. We know it's more than the the population of Aotearoa New Zealand, but how many people, really, is 6 million? How many children is 1.5 million?
This is where the significance of the Children's Holocaust Memorial becomes clear. Coming to Tūranga from 22 July to 23 September 2020, opens a new window, this memorial consists of 1.5 million round buttons, opens a new window, one for each child killed by the Nazis and their collaborators during the Holocaust. That's 1.5 million buttons, collected by New Zealand school children and donated to the memorial, representing 1.5 million stories, and 1.5 million lives. There are also photographs, stories, and videos to explain the events and ongoing impact of the Holocaust, and how children and young people can work together to ensure something like this never happens again.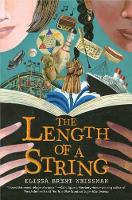 A couple of years ago I saw the Memorial at the National Library, opens a new window in Wellington. I knew going in that it was going to be a powerful experience... but I wasn't ready for quite how powerful. 
The Memorial itself is simple, but this is the beauty of it. With only round buttons of different colours and sizes around you, you can't help but be struck by the magnitude of death represented in that room. When I think back to my visit to the Memorial, I still remember how small I felt as just one individual in that room... and I think that feeling will stick with me in the future.
Along with the Memorial, and a digital exhibition explaining how it was created, Tūranga will be hosting a number of free tie-in programmes and events, including:
guided tour of the Memorial on Tuesday 11 August, 12noon to 12.45pm, hosted by the CEO of the Holocaust Centre of New Zealand

, opens a new window

, Chris Harris
documentary screenings that tell the stories of Jews in the Holocaust (Sunday 2 August and Saturday 5 September, 2pm to 4pm)
Upstander Stories

, opens a new window

, an evening of guest speakers who will talk about the importance of supporting and encouraging inclusivity and diversity in Christchurch (Tuesday 11 August, 5.30pm to 7.30pm). Free, bookings required.
the launch

, opens a new window

of the paperback version of Elissa Weissman's children's novel The Length of a String

, opens a new window

 (Sunday 13 September 3pm to 4.30pm)
A special Family Makerspace Storytimes on Saturday 12 September, 2.30 – 3/30pm. Featuring a mini-Storytimes session based on the book One by Kathryn Otoshi with two craft activities to support the theme of anti-bullying and being an Upstander.
Not able to make the storytime session? Enjoy the digital storytime with children's librarian, Elisabeth, with an introduction by the author (and get colourful with our Everyone counts colouring sheet).
School visits to the Memorial are welcomed. The Children's Holocaust Memorial has dedicated education resources to support the self-guided visits.
Crafting Empathy: Minecraft is a bookable programme for Year 5 upwards that complements the school visits. Crafting Empathy: MInecraft is designed by Christchurch City Libraries staff to expand empathy and give students an opportunity to reflect on the relevance of the exhibit in our world today. Bookings are required for the school visits and Crafting Empathy sessions, please phone the library on 03 941 7923.
Together, these events and resources will give us an opportunity to get a clearer idea of exactly how many people 1.5 million children represents, reflect upon the impact these deaths have had on the world over the last seventy years, and realise the importance of celebrating difference and diversity both in our own community and in the world around us. 
I strongly urge you and your family to visit the Memorial, and to check out our most recent Holocaust-themed additions, opens a new window to our library collections.