Australian singer-songwriter Courtney Barnett's debut album Sometimes I Sit and Think and Sometimes I Just Sit came out earlier this year and has been getting a lot of attention - Billboard magazine has called her "a kind of songwriting Lena Dunham" while Rolling Stone described her as "Jerry Seinfeld with a fuzz pedal".
These comparisons are no doubt an acknowledgement of the drily hilarious self-confessional lyrics that fill her songs, incorporating some of the minutiae of daily life that is often neglected in the genre of rock. If you've never heard of her you're missing out and I recommend an immediate and urgent YouTube binge.
I was lucky enough to be able to ask her a few questions in the lead up to her first ever gig in Christchurch on 7 November (and we've got a double pass to give away).
This will be the first time that Christchurch people have had to chance to go to one of your gigs - what should they expect?
I don't know! I guess music – people on stage playing music and singing songs. I wouldn't want to get too many expectations up.
There's a lot of wit and wordplay in your lyrics. Would it be weird if I said on some of your tracks you remind me a bit of Eminem?
That's probably not too weird because I listened to a little bit of him when I was a teenager. I'm not really a fan or anything anymore, but you know, it probably influenced something in there.
You've played venues all over the world – you've got the Hollywood Bowl and Madison Square Garden coming up. Are there any venues that you haven't played yet that would be your dream gig?
I love Neil Young Live at Massey Hall, so maybe one day I'll do Massey Hall, that'd be fun.
As a youngster who fed your "Rock God/dess" aspirations?
I kind of had an older brother and listened to a lot of what he listened to, which was Nirvana and Guns n Roses and Silverchair and stuff like that, so a pretty male dominated kind of world. Then I discovered PJ Harvey, Peaches, Patti Smith, The Divinyls, so I was inspired by them too. I don't really like the idea of rock gods, it's pretty stupid I guess.
What would you prefer to be seen as?
Definitely not a rock god – it's all sort of romantic and idealistic. Just a writer, an interesting writer.
In Christchurch we're doing a lot of earthquake rebuilding at the moment and in some areas we're taking inspiration from places like your hometown of Melbourne (for example, in lots of street art, and laneways). In your opinion what's the best thing about living in Melbourne?
I've lived here for about eight years and I just love it. I guess the arts scene is so amazing – there's so many little bars and galleries and so much room for live music without much pressure. When I was starting out eight years ago in Melbourne I'd be able to go and do open mics to 30 people, and when I booked my own first shows they were 50 people rooms. It's a really quite encouraging place, with people sitting around and sharing music. That's what I like – I think having lots of little places is really encouraging and supportive.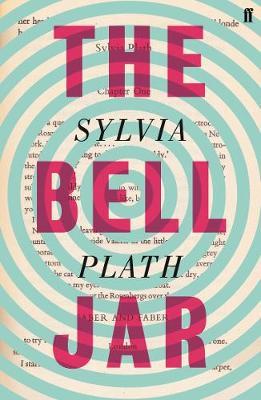 Library question: What are you reading at the moment?
I just read Sylvia Plath's Bell Jar, because I'd never read it before and before that I read Jack Kerouac Big Sur.
As a writer yourself, are books an inspiration?
Yeah. I think so. I read heaps more when I was a kid, I was a real bookworm and I used to go to the library every day after school and just sit there and read.

In my early 20s I started working full time and didn't read, but I've picked it up again which I'm really happy about. Lots of touring means lots of reading time which is good.