I am something of a fangirl about a variety of things but my main obsessions at this point in time are Star Wars and anything Joss Whedon has ever done, said, or breathed on.
Some people will never understand the levels of devotion and excitement I experience when trawling the action figures aisle at K-Mart, or researching Star Wars cosplay on the Internet...and that's perfectly okay. I cannot for the life of me understand the appeal of motorsport, and scrapbooking leaves me cold. Each to their own.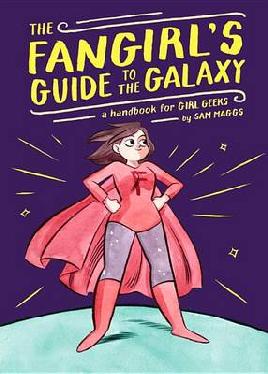 This idea of respecting each others fandoms is a big one in Sam Maggs' brilliant how-to The Fangirl's Guide to the Galaxy: A Handbook for Geek Girls. This book is the self-affirming "I'm okay, you're okay" tome that geek ladies everywhere have been waiting for. I wasn't very far into the book before I found myself wondering why on earth noone had written it before. It very obviously needed to exist and Sam Maggs, fangirl extraodinaire (her cosplay game is on point) and associate editor of geek girl culture site The Mary Sue, is just the woman for the job.
The book celebrates the variety of fandoms that we lady-folk enjoy and it's actually quite educational. There's some fangirl terminology explained, (I have an additional use for the word "shipping" now), as well as providing the basics on a range of fandoms, some of which I'm not personally that familiar with, like gaming and anime. The book includes short interviews with some successful fangirl actors, writers, and artists, a rundown on the best "cons" aka fan conventions (sadly all North American though SDCC is on my bucket list) and con etiquette, and a really useful primer on feminism. What exactly is "intersectional feminism" and where do I sign up? This book has got you sorted.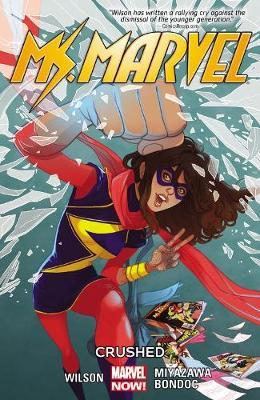 My favourite chapter is "Your new faves: Kick-ass female characters you need to know" as it's basically a recommended reading (and watching) list. It's what turned me on to Ms Marvel, has me adding the movie Haywire to my For Later shelf, and casting my gaze towards Tamora Pierce's Immortal series. Yes sirree, we librarians like a good book recommendation more than most.
Speaking of which, I'd also highly recommend Felicia Day's You're never weird on the Internet (almost). Day swims in much the same sea that The Fangirl's Guide does. She's well known as an actor in genre shows like Supernatural, Eureka, and Buffy the Vampire Slayer and has always been a nerd and fangirl herself, particularly in the area of MMORPG.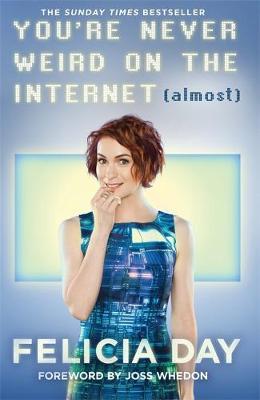 Just to give you a notion of Felicia Day's cultural caché - Joss Whedon wrote the foreword to the book and the back cover features a glowing endorsement from... George R. R. Martin.
So yeah, lady is connected.
But it wasn't always so. The funniest parts in the book are where Day documents her offbeat childhood of being homeschooled and rather isolated from her peers. In such conditions her weirdness was able to fully ripen (to the benefit of us all). As an awkward oddball, she sought out belonging and community via the only means available to her... the Internet. And she's been hanging out there, making awesome things happen ever since.
The book is heavy on self-deprecating humour and tells the tale of an awkward child who turned into... an awkward woman. But one who has learned to back herself, make stuff she loves and push on through the bad (addiction, anxiety issues, gamer-gate etc) with humour and whatever the dork equivalent of "grace" is.
Do you have any recommendations for great geek girl reads (or viewing for that matter)?
The Fangirl's Guide to the Galaxy

You're Never Weird on the Internet (almost)