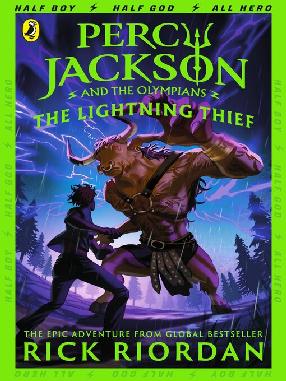 Percy Jackson and the Lightning Thief, the book that introduced us to Percy Jackson, Camp Half Blood and the modern day Greek gods, turns 10 this year. It's hard to believe that this series has been around so long but it certainly seems to be as popular as ever. It's been good to see Rick Riordan writing new series featuring different mythologies (Egyptian mythology in The Kane Chronicles and Norse mythology in the soon to be released Magnus Chase series) which really hook kids in and get them interested in mythology. One of my sons absolutely loves Percy Jackson and is an expert in Greek mythology!
Percy Jackson and the Lightning Thief has sold millions of copies worldwide and got plenty of accolades over the years:
Time magazine's 2014 List of 100 Best Young-Adult Books of All Time
A bestseller here in New Zealand
Borrowed thousands of times from libraries across New Zealand
Plus a major movie!
To celebrate 10 years of Percy Jackson Rick Riordan and his publishers have put together an event kit so you can host your own Percy Jackson party. The event kit includes ideas for games and some activity sheets for kids. Download the kit and host your own party!
Do you love Percy Jackson? How will you celebrate Percy Jackson's 10th Birthday?