83 years ago today on 10 August 1932 the Captain Cook statue in Victoria Square created by local sculptor William Trethewey was unveiled by the Governor-General of the time, Lord Bledisloe.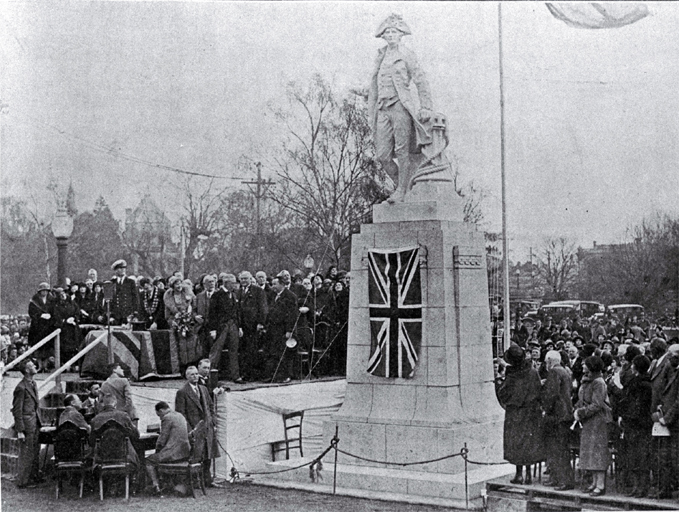 It is a marble figure on a granite base, the inscription upon which reads -
James Cook, Captain, Royal Navy, circumnavigator who first hoisted the British flag in New Zealand and explored her seas and coasts, 1769–70, 1773–4, 1777
Although the statue survived Christchurch's quakes undamaged, his dignity has taken something of a blow recently as he currently sports a jaunty, distinctly Cantabrian hat.
Though his environs and view may have changed a bit in recent years, still he stands, looking always towards the sea...
For more about Captain Cook