Christchurch City Libraries lists literary prize winners and links to catalogue searches, but we may not hold copies of all titles mentioned. See more kids literary prize winners.
Since 1967, The Boston Globe and The Horn Book, Inc., have co-sponsored the Boston Globe–Horn Book Awards for excellence in literature for children and young adults. The Non-Fiction Award was established in 1976. We list award winners since 1990.
See the other Boston Globe–Horn Book Awards winners.
2023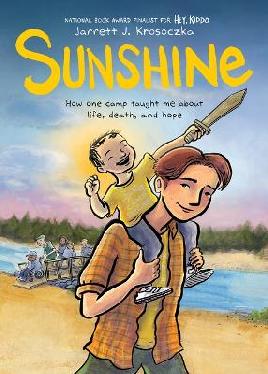 Sunshine Jarrett J. Krosoczka
2022
Black birds in the sky: The story and legacy of the 1921 Tulsa race massacre by Brandy Colbert
2021
From a Whisper to a Rallying Cry: The Killing of Vincent Chin and the Trial That Galvanized the Asian American Movement by Paula Yoo
2020
Infinite hope Ashley Bryan
2019
This Promise of Change: One Girl's Story in the Fight for School Equality Jo Ann Allen Boyce and Debbie Levy
2018
Photographic: The Life of Graciela Iturbide by Isabel Quintero, illustrated by Zeke Peña
2017
Vincent and Theo: The Van Gogh Brothers Deborah Heiligman
2016
Most Dangerous: Daniel Ellsberg and the Secret History of the Vietnam War Steve Sheinkin
2015
The Family Romanov: Murder, Rebellion, and 
the Fall of Imperial Russia Candace Fleming
2014
The Port Chicago 50: disaster, mutiny and the fight for civil rights by Steve Sheinkin
2013
Electric Ben: the amazing life and times of Benjamin Franklin by Robert Byrd
2012
Chuck Close: face book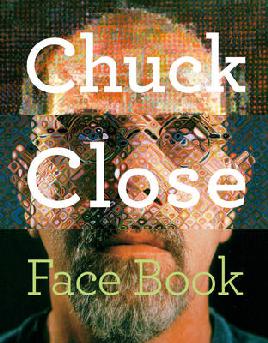 Chuck Close
2011
The notorious Benedict Arnold: a true story of adventure, heroism, & treachery Steve Sheinkin
2010
Marching for freedom: walk together, children, and don't you grow weary Elizabeth Partridge
2009
The Lincolns: a scrapbook look at Abraham and Mary Candace Fleming
2008
The wall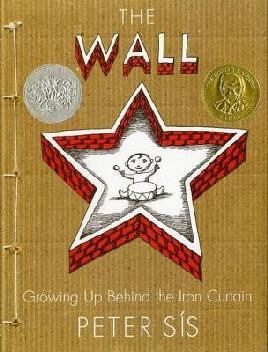 Peter Sís
2007
The strongest man in the world: Louis Cyr written and illustrated by Nicolas Debon
2006
If you decide to go to the Moon Faith McNulty; illustrated by Steven Kellogg
2005
The race to save the Lord God bird Phillip Hoose
2004
An American plague: the true and terrifying story of the Yellow Fever epidemic of 1793 Jim Murphy
2003
Fireboat: the heroic adventures of the John J. Harvey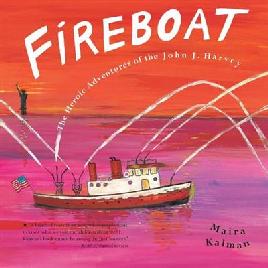 Maira Kalman
2002
This land was made for you and me: the life and songs of Woody Guthrie Elizabeth Partridge
2001
The Longitude Prize Joan Dash; illustrated by Dusan Petricic
2000
Sir Walter Ralegh and the quest for El Dorado Marc Aronson
1999
The top of the world: climbing Mount Everest Steve Jenkins
1998
Leon's story Leon Walter Tillage
1997
A drop of water: a book of science and wonder Walter Wick
1996
Orphan train rider: one boy's true story Andrea Warren
1995
Abigail Adams: witness to a revolution Natalie S. Bober
1994
Eleanor Roosevelt: a life of discovery Russell Freedman
1993
Sojourner truth: ain't I a woman? Patricia C. and Frederick McKissack
1992
Talking with artists Pat Cummings
1991
Appalachia: the voices of sleeping birds Cynthia Rylant
1990
The great little Madison Jean Fritz