General information about Births, Deaths and Marriages registration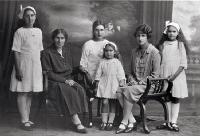 For further information, see Anne Bromell's Tracing family history in New Zealand and the guide produced by the Births, Deaths and Marriages Office: Family Record Research: a guide to tracing your family history
Index to the Registrar-General's births, deaths and marriages
Tuakiri | Identity, Level 2, Tūranga, holds the Birth, death and marriage indexes produced by the Births, Deaths and Marriages Office. The microfiche index starts in the 1840s and continues to 1990. The microfiche provide a folio number which is used at the Births, Deaths and Marriages Office to obtain the relevant certificate.
Births 1848 — 1990
Deaths 1848 — 1990
Marriages 1854 — 1990
Use the BDM Historical Records Website to search for historical birth, death and marriage records and order associated products. Information available includes:
Births that occurred at least 100 years ago,
Stillbirths that occurred at least 50 years ago,
Marriages and eventually Civil Unions that occurred 80 years ago,
Deaths that occurred at least 50 years ago or the deceased's date of birth was at least 80 years ago.
Certificates are sold by the Births, Deaths and Marriages Office at the Department of Internal Affairs. Anyone can buy a certificate.
There are two types of certificates available - an electronic print-out and a certified copy of the original. The electronic print-out will sometimes contain more information than a certified copy and costs less. Provide the relevant details by phone, letter, email or fax, or download, complete and return their Request for Birth, Death, Marriage, Civil Union or Name Change Certificate form.
District keys to the New Zealand registration districts
The District keys to the New Zealand registration indexes give the quarter of the year and the district where a specific birth or death was registered for the period 1848 - 1955. There are no District Keys for marriage registration. Births and deaths are always registered at the official office in the district where the event occurred. Marriages take place in multiple venues, including private homes all over New Zealand. It is then up to each minister or celebrant to send the records every three months to wherever he had to.
The District Keys are located with the microfiche indexes and contain an explanatory guide at the front of each volume.
Index to Māori births, deaths and marriages
The registration of European births, deaths and marriages has been compulsory since 1856. Compulsory registration of Māori marriages dates from 1911, and of births and deaths from 1913.
The separate Māori marriage microfiche is for the period up to 1952. The Māori birth and death microfiche are for the period up to 1961. After this time Māori registrations were not separated out from European registrations.
Information about how much Māori heritage individuals had, and the tribes to which they belonged, was noted for statistical purposes. The Registrar-General can provide this information for a Māori birth or death. Registration forms now ask the ethnic group to which an individual belongs, with no need to define a particular iwi.
Please see Whakapapa for further information on tracing your Māori lineage.