Gordon Ogilvie was a biographer and historian with a special affection for the Port Hills and Banks Peninsula as well as early Canterbury. He grew up in the Horotane Valley ('a Huck Finn paradise') and his early interest in the hills developed into research and eventually the publication of three books, two of which won J.M. Sherrard awards for regional history:The Port Hills of Christchurch and Banks Peninsula: Cradle of Canterbury. His Pioneers of the Plains: the Deans of Canterbury (1996) has also been highly commended.
But it is as a biographer that he made a national mark. The Riddle of Richard Pearse (1973), a finalist in the Wattie awards, was a searching investigation into the life of the pioneering South Canterbury aviator thought to have flown in a heavier than air machine at Waitohi before the Wright brothers. He found the claim could not be proved (nor disproved); but the book, reprinted twice, has been the source of TV documentary-dramas, three plays, a radio drama and a poetry sequence.
Denis Glover: His Life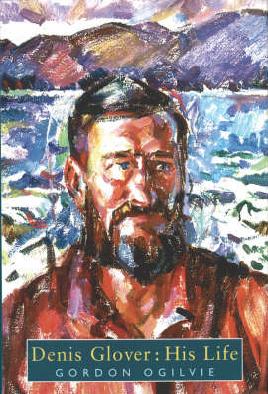 , a major publishing event in 1999, has been described as a masterly achievement which has carried literary biography to a new plane in New Zealand. It reveals the poet as quite inseparable from his troubled, tangled and chaotic life as were Burns, Byron or Baxter. It too was a finalist in the Montana award for 1999.
Gordon Ogilvie was educated at Canterbury and Victoria Universities, from which he graduated M.A. in English. After various appointments he became Head of English at St Andrew's College, retiring in 1993 to write fulltime. He has been a prolific freelance journalist, contributor to the Dictionary of New Zealand Biography and active member of Heritage New Zealand.
He passed away on 23 October 2017 from kidney cancer, shortly after publication of his final book Place Names of Banks Peninsula and the Port Hills.
Source
Related Links