The Treaty was signed at Waitangi on 6 February 1840 and copies were then taken around the country so iwi who weren't at Waitangi could have a chance to discuss it and sign. Signings in the South Island took place in May and June 1840.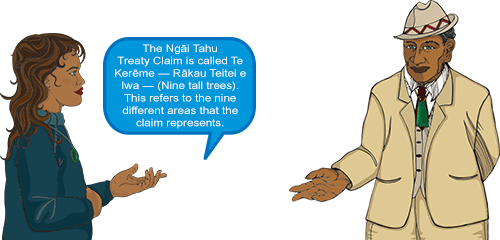 Arrival at Akaroa
The Treaty was brought to the South Island by Major Thomas Bunbury, representing the Governor, Captain William Hobson. He was accompanied by Edward Williams as interpreter. They sailed on the HMS Herald.
The HMS Herald reached Akaroa on 28 May 1840. A small party of Māori greeted them. They were cautious because of their past experience. In 1830 a European ship – the Elizabeth – had brought Te Rauparaha and his Ngāti Toa raiding party south.
Edward Williams read and explained the Treaty and two days later, after further explanations, the signing took place.
On 30 May 1840, two Ngāi Tahu chiefs, Iwikau and John Love (Hone Tikao), signed the Treaty of Waitangi at Ōnuku on Akaroa Harbour.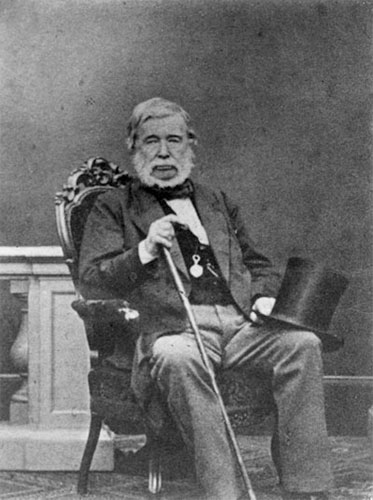 Further visits in the South Island
Following the Akaroa signing, Bunbury and Williams continued south to collect more signatures. On 10 June, the leading chief Tuhawaiki and two other chiefs Kaikoura and Taiaroa, signed the Treaty at Ruapuke Island, near Stewart Island. Bunbury and Williams then sailed north with further signings on 13 June at the entrance to Otago Harbour and on 17 June at Cloudy Bay. In a separate voyage, Henry Williams had negotiated signings in Queen Charlotte Sound on 4 May and Rangitoto Island (off the Marlborough Sounds) on 11 May.