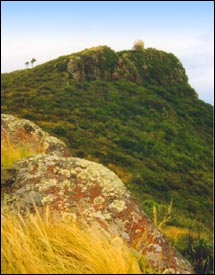 Cass Peak is historically known to local Māori as Ō-Rongo-Mai, the place where voices are heard.
The name is illustrative of the bloody pre-European history of the hills that ensued with the North Island Ngāi Tahu invasion of the area 300 years ago.
According to legend, Ngāi Tahu warriors led by Te Rakiwhakaputa slaughtered a hunting party from the Ngāti Māmoe Pā of Mānuka (situated on the plains side of the range), after detecting their presence in the area by the sound of their voices.
This area is now a reserve covered in native bush.
Sources