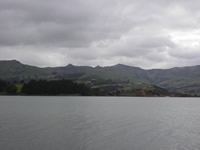 At the shallow head of the harbour between Barry's Bay and Duvauchelle lies the once fortified Ngāi Tahu pā, Ōnawe.
1831 invasion
The distinctive whale-shaped peninsula that juts out into the water was the site of a bloody massacre when it was invaded by the Ngāti Toa chief, Te Rauparaha in 1832 following the sacking of Kaiapoi in 1831. Situated on a peninsula the pā was surrounded by the sea at high tide. It could easily be seen from the surrounding shores, and it was on both sides of the peninsula that Te Rauparaha would establish his Ngāti Toa (Barry's Bay) and Ngāti Awa (Head of the Bay) warriors prior to the battle.
Many Ngāi Tahu had sought refuge at Ōnawe after the decimations further north.
Defences
The pā had 3 defensive areas: an outer wall at the neck and two main citadels higher up the crest. This formed the main defensive area defended by ditch, bank and palisade. Two long protected trenches ran to springs on the western side of the pā for water supply, with canoes also utilised to store additional water.
The pā was well provisioned with many whata (storehouses) and rua (storage pits) to withstand a siege. There were 400 warriors and numerous women and children protected there.
Tāngatahara's strategy
Tāngatahara was in command of the Ngāi Tahu defenders in the fortified pā. A full-on attack was unlikely, yet Tāngatahara decided to lead a surprise assault against the Ngāti Awa warriors in their encampment. The assault was foiled when sentinels on the hills above gave the alarm to Ngāti Toa. Now under attack himself, Tāngatahara was forced to retreat.
The Pā attacked
There are conflicting stories about how the Ngāti Toa and Ngāti Awa warriors gained access to the pā itself. Jealousy, trickery and incompetent leadership have been suggested as reasons. There was disorder and mayhem after the retreat, and the northern warriors gained access to the pā and the killing began.
The Aftermath
Few Ngāi Tahu survived the day, only the young and strong were taken for slavery, the rest were slain on the flax flats at Barry's Bay and the Head of the Bay. Te Rauparaha returned to Kapiti with the captives. On the way one of the boats stopped at Gough's Bay for repairs and it was here that Tāngatahara made his escape by diving into the sea and fleeing into the bush.
When Ngāi Tahu taua (war parties) under Taiaroa were organised for the next fighting season in 1833, Tāngatahara would go with them to oust Te Rauparaha from his encampments in the north.
Images of Ōnawe Pa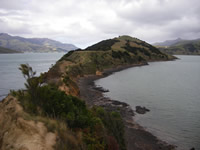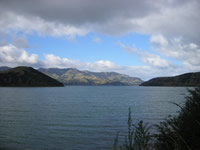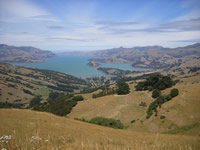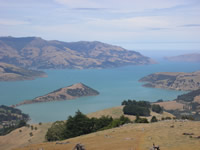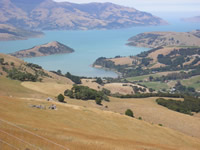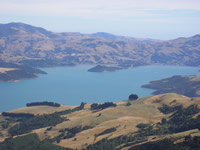 Sources