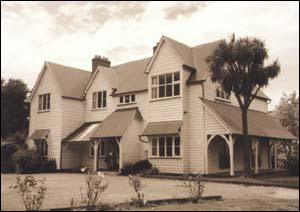 Ōtautahi was originally the name of a specific site in central Christchurch, a kāika situated on present day Kilmore Street near the fire station.
It means the place of Tautahi and was adopted as the general name for Christchurch in the 1930s. Prior to this, Ngāi Tahu generally referred to the Christchurch area as Karaitiana.
Our city's namesake
Te Potiki Tautahi was one of the original Ngāi Tahu people to settle in the Canterbury region. His settlement was at Koukourarata (Port Levy) on Horomaka (Banks Peninsula). At that time, the swampy flatlands of the present day site of Christchurch city were abundant with food such as ducks, weka, eels and small fish.
Tautahi and his people made frequent forays from Koukourarata around the Peninsula and then up the Ōtākaro (Avon River) to gather kai. They camped on the river banks as they caught eels and snared birds in the harakeke. Tautahi died during one of these visits and is buried in the urupā on the site of what was St Luke's Church vicarage on the corner of Kilmore and Manchester Streets (demolished following the 2010 and 2011 earthquakes).
The area now defined as Christchurch city was named as Tautahi's special territory. The full name is Te Whenua o Te Potiki-Tautahi, this was later shortened to Ō Te Potiki Tautahi and then shortened further to the name we have today, Ōtautahi.
"Tautahi" - The Legend Behind the Name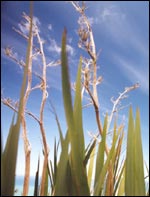 The name Tautahi can be traced back to ancient Hawaiki and the sailing from there of two chiefs in their great ocean-going waka Te Waka Orurea.
The legend says that they landed somewhere on Horomaka (Bank's Peninsula) near the outlet of Wairewa (Lake Forsyth).
One of the chiefs Te Potiki-Tautahi (the only child), and his party landed here, while the other chief, Huruhuru Manu (birds feathers) continued on around the coast to Westland.
Sources
Herries Beattie, Māori Place-names of Canterbury, Cadsonbury Publications, 1995 (First Edition 1945)
Te Maire Tau, Anake Goodall, David Palmer & Rakiihia Tau. Te Whakatau Kaupapa: Ngāi Tahu Resource Management Strategy for the Canterbury Region, Aoraki Press, 1990
Walk Christchurch : 60 short walks that explore your city; edited by Mark Pickering, compiled by Kjesten Nilsson, Karen Theobald and Lesley Symington. Published: [Christchurch, N.Z.] Leisure Unit, Christchurch City Council, 1998