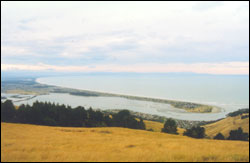 The original Waitaha name for the Brighton Spit area was Te Karoro Karoro (the seagulls chatter).
Later it was known as Kaiaua, which literally means to eat yellow-eyed mullet or herring.
Brighton Spit was formed from sand carried to the coast by the Rakahuri (Ashley) and Waimakariri rivers building up along the shore.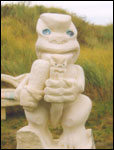 The sand formed spits enclosing both Brooklands Lagoon and the Avon-Heathcote Estuary.
Throughout the pines of South New Brighton Park a number of middens (dumps of domestic waste) have been discovered.
Sources