As so often happens with me, I recently spotted a single title that lead me down a library collection rabbit hole that I've only just scrambled out of.
The book in question was Dinner With Mr Darcy: Recipes Inspired by the Novels and Letters of Jane Austen. My interest was piqued. I had a sudden appetite to know - what other literature could I consume, literally?
I seemed to recall my sister attending a Game of Thrones themed party in recent years that featured some Westerosi cuisine along the lines of Sansa Stark's beloved lemon cakes. And sure enough, I found the very book, A Feast of Ice and Fire: The Official Companion Cookbook.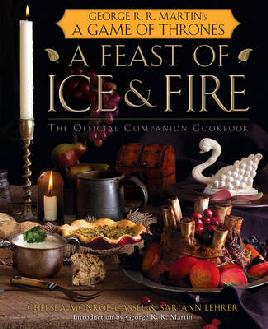 And well, from there it was cookbooks all the way down. And being that it's winter and nobody really wants to go out much, I wonder if putting on a bit of a shindig with themed eating might not be the way to go? If that tickles your gastronomic fancy, then have I got the reading list for you!
First off, Dinner with Mr Darcy is not the only option for Austen fans as Cooking With Jane Austen covers similar Regency fare. Complete with food-related quotes from Austen's work and with over 200 recipes there's sure to be something to tempt even the most proud and prejudicial of guests.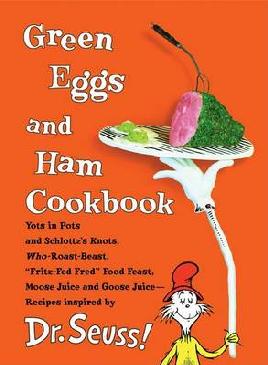 For kids (or the ravenous child within) there are a number of titles to choose including those inspired by childhood classics such as The Winnie-the-Pooh Cookbook and Green Eggs and Ham Cookbook. Not to mention two volumes of Roald Dahl's Revolting Recipes.
Or if you know a child who'd like fairytale-inspired food then you could try Fairy Tale Feasts: A Literacy Cookbook, Cook Me A Story: A Treasury of Stories and Recipes Inspired by Classic Fairy Tales or Chinese Fairy Tale Feasts: A Literary Cookbook.
Fans of Brian Jacques long-running children's series will no doubt be interested in The Redwall Cookbook.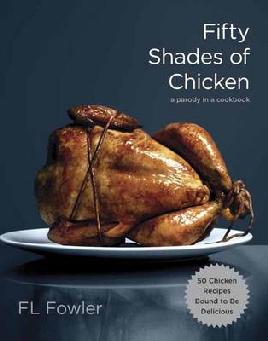 Those looking for something a little more adult might like Fifty Shades of Chicken: A Parody in A Cookbook. I only hope is that none of the shades is "pink". I also suspect the name of the author "F L Fowler" is a nomme de (poultry) plume.
Also for the grownups are the thirst-quenching literary themed cocktail recipes of Tequila Mockingbird, and True Blood Drinks & Bites.
More pop culture than literary? Geeks of several flavours can explore their fandom through food with The Official DC Super Hero Cookbook, The Geeky Chef Cookbook (covers Harry Potter, Star Trek, World of Warcraft, Dr Who and more), and The Unofficial Harry Potter cookbook.
For those with more refined palates, Mrs Patmore's kitchen secrets are revealed in The Unofficial Downton Abbey cookbook.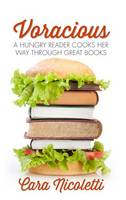 It's comforting to know I'm not the only person to ever ask the "what books could I eat?" question either, in fact a book by a former pastry chef turned butcher asks just this...and what's more provides some recipes in answer which can be found in Voracious: A Hungry Reader Cooks Her Way Through Great Books.
There's also a photographic twist on the same idea in Fictitious Dishes: An Album of Literature's Most Memorable Meals which includes culinary creations from Alice's Adventures in Wonderland, Oliver Twist, and To Kill a Mockingbird among others.
Meanwhile, there are certain dishes or kinds of food that are, in my mind, inseparable from the fictional characters for whom they were favourites. I often think of the Famous Five when I enjoy a ginger beer, and should I ever find myself in possession of a rock cake I'm sure I'll make the same association.
What food item from literature would you like to try the recipe for? Bags not Anne of Green Gables' liniment* cake!
*Apparently very easily mistaken for vanilla extract when you've got a cold.