Was anyone else frustrated that the ghost was always really just the Janitor in Scooby-Doo? Diane Setterfield, author of gothic suspense books The Thirteenth Tale and Bellman & Black was. Today in her own writing she feels that she is doing injustice to real human experience if she explains all the spooky stuff away in the end.
Diane, Rosetta Allan, author of New Zealand Victorian ghost story Purgatory and Coral Atkinson, author of Lyttelton interwar spiritualism story Passing Through joined Liam McIlvanney to discuss all things historically ghostly as part of WORD Christchurch.
Real-life events inspired Rosetta and Coral to tackle historical subjects. Coral grew up surrounded by her father's collection of historic swords and today feels that things from the past help her to write about it. She gathers photos, archival sources and objects from the era she is writing  to illuminate scenes and eras, sometimes basing scenes from her novels on old photographs. Coral is ever trying to avoid the 'rock in the river' when it comes to using all this historical detail though. All the authors agreed that historical accuracy shouldn't take readers out of the story, but needs to be seamlessly worked in.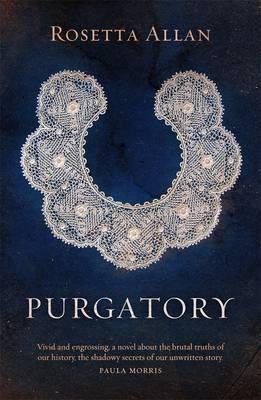 Rosetta's novel, Purgatory, was based on a piece of family history she first heard from her father, notorious for his tall-tales. When she found out the story was true, Rosetta was inspired to start work on Purgatory. During a visit to the site of the murders, Rosetta felt he presence of John and so he became the 'hero' of the story.
Condensing significant historical events into personal stories was a challenge that faced all the authors. Diane finds it helpful to come at big events "slightly slant-ways" and Rosetta always wants to "find the personal story" in larger things. Coral is mindful that her characters "represent hundreds of thousands of other people" and wanted to show that things "go on and on" with disasters and tragedies, they are not just forgotten once the era has ended.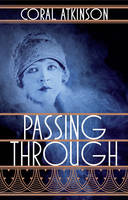 The authors finished by citing some influential writers: