For those of you who love to pore over glamorous pictures and design, we have some beautiful books for you this month.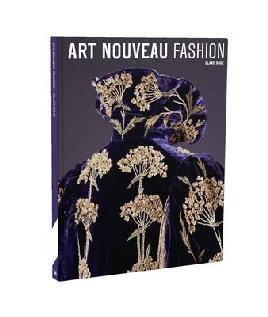 Art Nouveau Fashion
A wonderful book to browse through. Enjoy the stunning and glamorous designs of Worth, Paquin, Poiret, Fortuny and many more. You will learn how the style overlaps with late Arts and Crafts movement in the 1890s and early Modernism in the 1910s, and then wallow in the beautiful pictures of Art Nouveau jewellery and accessories, and new colour photographs of gar­ments from the V&A's collection.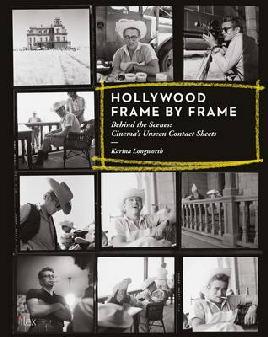 Hollywood Frame by Frame
Hundreds of never-before-published photos from the sets of some of the greatest films of the twentieth century. Hollywood's biggest stars are caught with their guard down behind the scenes of movie classics from Some Like It Hot and Breakfast at Tiffany's to Taxi Driver and The Silence of the Lambs. A treasure trove for any fan of Hollywood s Golden Age, this rare glimpse of the unseen silver screen will intrigue even movie buffs who think they've seen everything.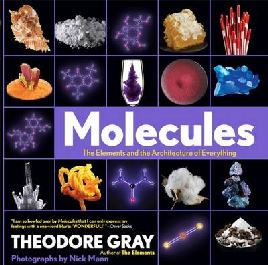 If you have a scientific bent, but still enjoy a good photograph then Molecules could fill all your needs!
Gray goes beyond the 118 elements in the periodic table to explore, through fascinating stories and stunning photographic imagery, what he considers to be the most essential and interesting of the millions of possible chemical bonds. At the beginning of Molecules, Gray explains what molecules and compounds are, what holds them together and how they form bonds, the difference between ionic and covalent bonds, how molecules get their names and what their scientific names mean and the difference between organic and inorganic compounds.
Ladybird : a cover story : 500 Iconic covers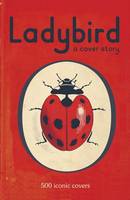 The size of an original ladybird book (a mite thicker though) and scanned directly from Ladybird's own archives - tattered jackets, battered edges and all - made our selector feel very nostalgic.
It contains 500 iconic covers from the Ladybird archives, ranging from the most-loved covers of the 1940s, 50s and 60s to some of the more unusual and striking Ladybird covers from the 1970s and 80s. This book showcases personal favourites from Ladybird staff both past and present, and those of Ladybird fans from around the world.
One from left field and a nominee for best title of the year....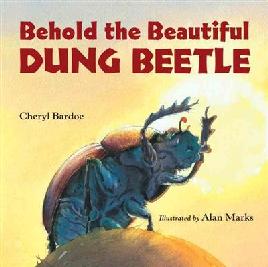 Behold the beautiful dung beetle 
Surprisingly lovely to look at with impressive watercolours,  you will learn everything you ever wanted (or didn't want) to know about the dung beetle. For example did you know that there are over 5000 species of dung beetle and they can make a cow pat disappear in 24 hours?