This pop-up event, especially added to the programme because of the sell-out popularity of the original, had many points of departure from everything else I have thus far experienced at the fest.
In a dark cavernous room with a bean-bag strewn floor, somewhere down several flights of stairs at Aotea Centre, married couple Jeanette Winterson (of Oranges Are Not The Only Fruit fame) and Susie Orbach (of Fat Is A Feminist Issue fame) were going to "riff with each other and the audience on the subject of madness and creativity." There was to be no presenter. May the best interrupter win!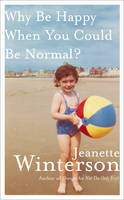 Jeanette kicked off by asking the audience who thought they were creative. Up went the hands (mine too it must be added). Then, who thought they were crazy, another sea of waving arms (not me - I have no truck with this latest fetish for thinking one is somehow special because of being nuts. Most people are bog standard normal from what I can see). Then who thought they were both.
And we were off.
Here are some of the provocations flung our way (and backed up by reading and research I must add):
All children are born creative - Winterson
I don't agree retaliated Orbach - the potential for creativity is always there, but for it to develop it requires the gap between the parents (caregivers) and the child to be filled with opportunity
Creative work is a lie-detector - it forces you to face your truths - Winterson
There is no one true self, there is an adaptive self with kernels of truth - Orbach
Therapy is the most creative act that I ever engage in, creativity is not only about making things, it is about the relationship with yourself - Orbach
It is a myth that you have to be crazy to create, creativity is actually on the side of mental health - Winterson
The internet has exploded the ease with which knowledge can be achieved - Orbach
The internet is the democratisation of shite - Winterson
All this happened conversationally with little relationship revelations: who dyes her hair, who can't stand bright lights, who would never eat on stage. Even though they often disagreed, interrupted one another and are completely different people - there was a palpable respect, acknowledgement and pride in one another's achievements. There was attraction, there was love.
Towards the end I found my mind returning to that phrase "riff with each other and the audience" and I pictured my darling husband and I up on that stage. I played around with that notion for a bit. Then I shut it right down. Bottom line truth and spoiler alert here:
I cannot abide being interrupted!
Find out more