From 18-21 August, New Zealand is hosting the International Board on Books for Young People (IBBY) Congress. This event brings together people, from all over the world, who are passionate about bringing children and books together. Three of us from Christchurch City Libraries are extremely excited to be attending this important Congress in Auckland, the first time that it has been held in Australasia.
There will lots of great discussions about connecting children with books, especially in the digital age, as well as the world finals of the Kids Lit Quiz and the Hans Christian Andersen Awards Dinner. Attending these events is a once-in-a-lifetime experience for me and has been on my bucket-list for a while.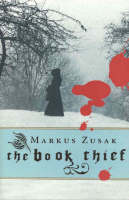 There is an incredible line-up of speakers including Markus Zusak (author of The Book Thief), Australian Children's Laureate Leigh Hobbs, co-founder of Weta Workshop Sir Richard Taylor, children's literature experts Julia Eccleshare and Leonard S. Marcus, and some of our best local authors and illustrators. I am especially looking forward to hearing from Julia Eccleshare and Leonard S. Marcus, who are both experts in the field of Children's Literature and incredibly respected.
The Congress concludes with the Auckland Storylines Family Day, which gives children the chance to meet many of our best children's authors and illustrators. There is a huge programme of activities for the day for families in Auckland. I will certainly be blogging like crazy to share my highlights of the IBBY Congress.
Here is what Kim and Dan, who are also attending, are looking forward to at the IBBY Congress:
Kim
Illustrated children's books are a real passion and specialty area of interest of mine so attending IBBY is an exciting opportunity to see a wide array of international and Australasian authors and illustrators.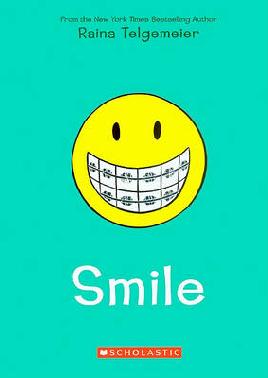 I am especially looking forward to a session with author and illustrator Raina Telgemeier from the United States: 'My Life is a Comic, and Comics Are My Life!'. As a fan of graphic novels, particularly autobiographical comics, I find they are a great way for beginner or reluctant readers to get hooked into reading. Raina's autobiographical graphic novels about common experiences of growing up have struck a chord with readers world-wide. Her tales of woe negotiating life with siblings (rocky road trips, pesky pets and parents apart) in Sisters or having to endure years of dental work after an accident as a youngster in Smile resonate with many in her best-selling award-winning graphic novels, including Drama.
As a cartoonist she has reinvigorated Ann M. Martin's classic Babysitter's Club series as graphic novels.
Despite her stories being female perspectives on sisterhood and pre-teen life, my young son is a big fan of Raina's (if I don't get an autograph I'll be in trouble).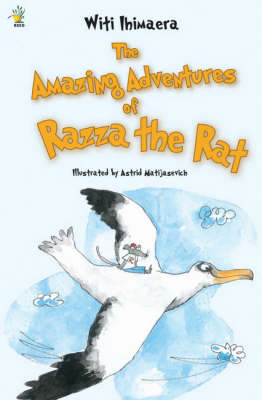 I am also curious to hear more about 'Generation Alpha' from Witi Ihimaera (that is, the generation of children born from 2010 growing up in the digital age) and its impact on storytelling, fitting with this year's IBBY theme of 'Literature in a Multi-Literate World.' Adding to this, the author talks focusing on indigenous issues in the world of children's books will be especially pertinent to New Zealand.
I am really looking forward to the library tour of various libraries throughout Auckland and getting great inspirational ideas to share with Christchurch City Libraries. Bookending IBBY is the annual Storylines Festival of New Zealand's Writers and Illustrators Family Day, the largest children's literacy festival of its kind in the southern hemisphere. which will offer a taster ahead of the Storylines Festival in Christchurch, 28 August,held at Upper Riccarton Library and which looks to to be a great lot of literary fun for the whole family with craft and activities, from figuring out how to fix a bike puncture, to author readings and performances. See the line-up of author appearances and other activities at the Storylines website and follow the Storylines Christchurch page on Facebook.
Dan
My objective for the conference is to gain exposure to many new ideas and current ways of thinking of how best to engage kids with reading, and about promoting literacy and recreational reading to young adults.
I am a strong advocate of recreational learning for all ages and will seek out inspiration from the conference, listening to the key note speakers, their ideas and experiences, and forming relationships with others from around New Zealand who are engaging in the same areas as myself (and all of us!).
I am particularly interested in the retention of traditional culture and depiction of traditional stories in modern formats to make the stories accessible to young people.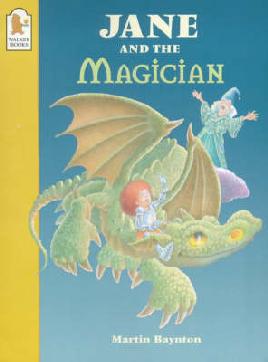 Here's what I'm looking forward to:
Meshack Asare: An Indigenous Literature in the Global Context
Leonard Marcus: Illustration Unbound: Narrative Art across Genres, Age
Sir Richard Taylor/Martin Baynton: Groups, Cultures, and from Paper to Pixels and Beyond, Stories on the screen
Raina Telgemeier: My Life is a Comic, and Comics Are My Life!
Witi Ihimaera: Storytelling in Generation Alpha
We'll be bringing you more info about the IBBY Congress in the next couple of weeks, including Fast Five interviews with some of the speakers.