There are a number of interesting literary adaptations coming up. Some are from bestsellers, some from well-reviewed literary novels, and some from novels that may get a second life if the screen adaptation does well.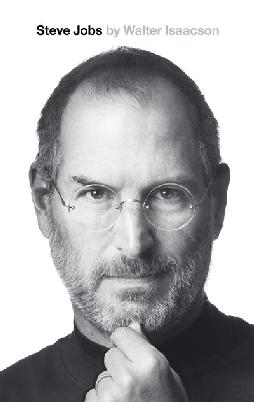 As far as nonfiction goes, timing is everything and often the interest has slackened off by the time the film is released. Will big numbers turn out for a biography of Steve Jobs? A 2013 effort with Ashton Kutcher playing him didn't make much impact. Now Britain's Danny Boyle is directing an adaptation of Walter Isaacson's 2011 biography which may be more likely to succeed with Michael Fassbender as Jobs and a cast that includes Seth Rogen and Kate Winslet.
See IMDb record for Steve Jobs.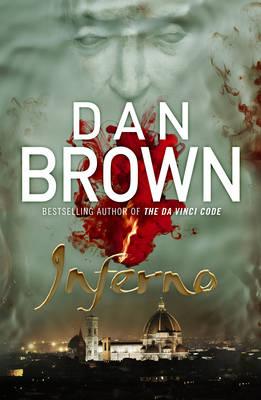 On the fiction front it's hard to get excited by more Virginia Andrews adaptations (made for TV) and the latest Dan Brown adaptation, Inferno, with Tom Hanks out to solve more theological conspiracy theories.
See IMDb record for Inferno.
There are, however, a number of very good fiction books I've read and can only hope that these ones translate well to the screen: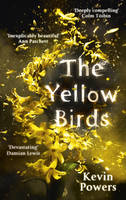 The excellent 2012 novel The yellow birds by Kevin Powers is a powerful depiction of war with a young veteran of the Iraq conflict who has to deal with what he has experienced. The central character is played by Will Poulter with Benedict Cumberbatch as his sergeant.
See IMDb record for The Yellow Birds.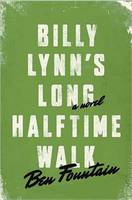 War is also the feature of Billy Lynn's long halftime walk in which the title character is a young soldier who has to endure a victory tour with the soldiers expected to play along. A new name - Joe Alwyn - plays Billy Lynn with Kristen Stewart, Chris Tucker and Steve Martin also cast.
See IMDb record for Billy Lynn's long halftime walk.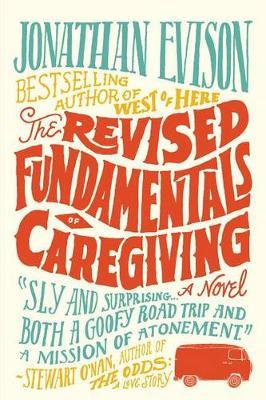 The revised fundamentals of caregiving is Jonathan Evison's 2012 novel about a father who loses his children and his marriage and enrols in the nightclass of the title and becomes the carer for a boy with muscular dystrophy. Paul Rudd and Jennifer Ehle lead the cast.
See IMDb record for The revised fundamentals of caregiving.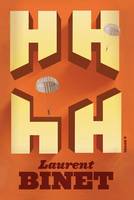 Laurent Binet's HHhH is a grim tale and who better to be doing grim but Rosamund Pike who plays an aristocratic woman who introduces her husband to Nazi ideology. The book, a Prix Goncourt winner in France, deals with the meteoric ascension of Reinhard Heydrich, the architect of the 'Final Solution' who was assassinated by two Resistance paratroopers.
See IMDb record for HHhH.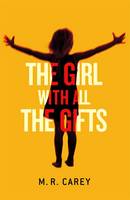 M.R. Carey's The girl with all the gifts is a dystopian tale in which most of humanity is wiped out by a fungal infection and those left are at the mercy of zombies or "the hungries." Colm McCarthy, who has directed a lot of recent TV such as Peaky blinders, has a cast that includes Gemma Arterton and Glenn Close. The film title will be titled She who brings gifts.
See IMDb record for She who brings gifts.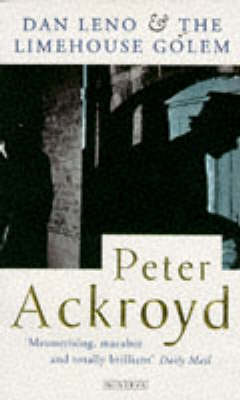 Peter Ackroyd's Dan Leno and the Limehouse Golem is an interesting tale that came out in 1994 and had Dan Leno, a celebrated music hall comedian in Victorian London, drawn into investigating a murder in the parts of the city. Alan Rickman and Olivia Cooke lead the cast of this intriguing tale which has been simply titled The Limehouse Golem.
See IMDb record for The Limehouse Golem.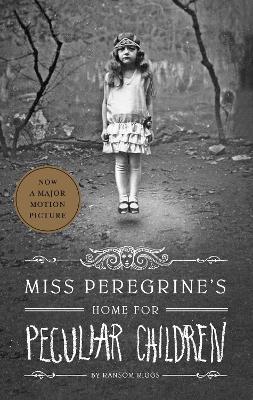 Ransom Riggs had a quite original hit with his YA novel Miss Peregrine's home for peculiar children, a story about a boy who, after a family tragedy, sets out for a Welsh orphanage. The book was originally intended to be a picture book as the author had collected photographs from various archives. Who better to direct this strange tale than Tim Burton who has an interesting cast including Asa Butterfield as the boy, Eva Green as Miss Peregrine, Terence Stamp and Judi Dench.
See IMDb record for Miss Peregrine's home for peculiar children.
Jonathan Smith's The Churchill secret: KBO is a fascinating fictionalised fact novel about Winston Churchill in the 1950s when he suffered a serious stroke and his wife Clementine and others worked to bring him back to health. Michael Gambon plays Churchill with Lindsay Duncan as his wife. The film title will be called Churchill's secret.
See IMDb record for Churchill's secret.
Hans Fallada's novel Alone in Berlin originally appeared in German in 1947 and was later translated and became a bestseller. It is a fictionalised account of the lives of Otto and Elise Hampel whose son dies in France, leading them to mount a campaign against the Nazis. The film version has Emma Thompson and Brendan Gleeson as the couple and Daniel Bruhl as the German officer trying to track them down.
See IMDb record for Alone in Berlin.
Patricia Highsmith's novels have been adapted to memorable psychological thrillers on the screen. Her novel Carol was a departure from the mystery genre and the film version with Cate Blanchett should be opening here soon. The latest adaptation of one of her thrillers is The blunderer being retitled for the screen as A kind of murder with Jessica Biel and Patrick Wilson.
See IMDb record for A kind of murder.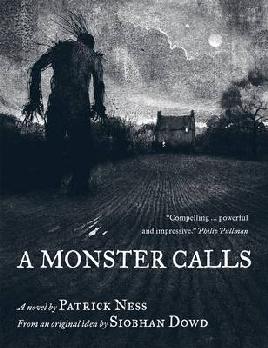 A monster calls is the Patrick Ness novel that he wrote, based on an idea by author Siobhan Dowd who was dying of cancer and unable to write the book herself. An extraordinary tale that is both dark and touching at the same time, the film, a British/Spanish production has Liam Neeson as the monster, Sigourney Weaver, Felicity Jones and Geraldine Chaplin with filming done in Spain and Yorkshire.
See IMDb record for A Monster calls.
On the local market the works of Barry Crump are returning to the screen with an adaptation of his 1986 novel Wild pork and watercress. Sadly, the title is now out of print. I contacted the publishers and they said they no longer hold the rights which reverted to the Crump estate. Hoepfully the film, titled Hunt for the Wilderpeople, will be successful enough to get the book back in print. The film, directed by Taika Waititi, has a big local cast including Stan Walker, Sam Neill, Rima Te Wiata, Julian Dennison, Rhys Darby and Oscar Kightley.
See IMDb record for Hunt for the Wilderpeople.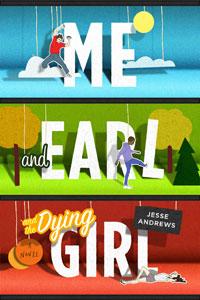 Me and Earl and the dying girl by Jesse Andrews came about when the author was writing novels for adults that were going nowhere. When it was suggested to him that he might try the teenage market he gave it a go and off it went. The story, about a teenage boy pushed by his mother to befriend a girl with cancer, came out when a certain other novel about a girl with cancer was about to conquer the world. The film was a huge success at the last Sundance Festival and it is about to give John Green a run for his money.
See IMDb record for Me and Earl and the dying girl.
Philip Tew
Selection and Access Team, Content