Science Alive is back for Term 3 with their Science Snippets sessions in libraries. Excellent Science Alive educators lead children through interactive activities to stimulate their interest in science, and there is something to take home every week! There is a different theme for each session and this coming week from Monday 1 August it's Colour Magic at Papanui, Lyttelton, Fendalton, Upper Riccarton, and Hornby (it will be Colour Magic at South, Aranui, Shirley, Linwood, and Parklands on the week starting 8 August).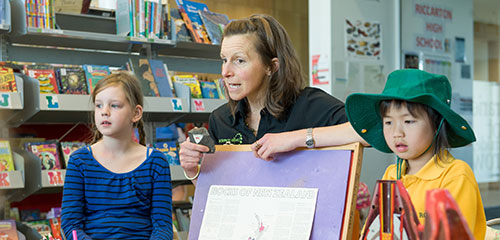 You are sure to learn all about colour and do some fun experiments. Here are some great nonfiction books that we have in the library if you want to learn more about colour:
Here are some stories about colour to read too:
We also have some fantastic eResources with heaps of information about colour. Check these out:
Britannica Library Kids - a search for 'colour' gives you information about colour, with different levels of information for different ages.
World Book Kids - a search for 'colour' gives you some basic information about the topic, along with some suggestions for other topics you might like to look at for more information.
For more information about Science Alive's Science Snippets check out Science Alive on our website.