Face facts, life has bad patches. I'm in one right now: post Italy holiday blues; Skype meltdowns in the middle of calls to the grandies; and Pneumonia.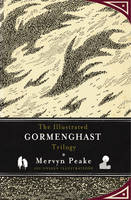 Time was I would have bounced back from all of this, but now it feels more like I am seeping . Seep-back requires that you do nothing. This is so much harder to do than one might have thought.
What I really needed was a good book. And the best books for holidays and dark times are serials. The first serial I ever read was way back in my twenties - The Gormenghast Trilogy by Mervyn Peake - a cultish read at that time. I loved these books and I remember, in particular, that my understanding of the importance of setting and naming in a novel stems largely from these reads. Ah Steerpike, Titus Groan and Fuschia!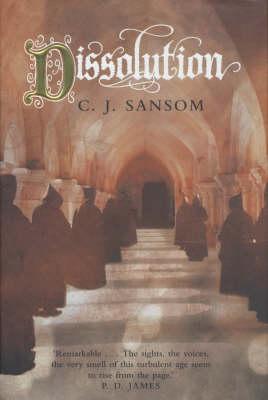 Forty years passed before I read another serial: The Dissolution series by C.J. Sansom. Far surpassing anything else written about the time of King Henry VIII, these books get down and dirty with England at the time of Henry's reign and they do this through a hunchback lawyer - Shardlake - as the main protagonist. If you've read Hilary Mantel and have tired of Philippa Gregory, do yourself a favour and try Sansom's clever murder mysteries set in Cromwell's time.
And that was it for me and serials. Until we went on holiday to Italy, and right at the last minute I remembered that I'd been given the first book of The Neopolitan Series by Elena Ferrante: My Brilliant Friend. I popped it into my hand luggage, and what a wise move that turned out to be.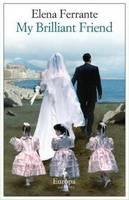 Written in Italian and translated into many other languages, I have become a Ferrante groupie. I now know that this is the pseudonym of an author who wanted her real identity kept secret (but who has just been outed by a nosy journalist). I'm also now aware that there are actual Ferrante tours of Naples  which visit all the main locations mentioned in the books. And I've learnt that a TV series on the Neopolitan Novels is currently being filmed in Italy.
But mainly I fell onto the couch, and into another world of family and friendships and fall-outs. A world that does not stop after one book. A world peopled by characters so real you want to slap them, or as said by reviewer John Freeman writing for The Australian:
Imagine if Jane Austen got angry and you'll have some idea of how explosive these works are.
I'm saving the fourth and last book for my Christmas read, my not-so-Secret-Santa gift to myself!
Any suggestions for other very readable series?