Winter ailments are striking early. In library after library staff are succumbing to lurgies and being booked off work. When it happened to me, my first thought was: Goodie, now I will read all the books on my shelves that I've not had time for.
I started with My Name is Lucy Barton. This was the wrong book at the wrong time. Lucy is sick in hospital having a disjointed trip down memory lane with a truly dysfunctional mother. It is beautifully written, but a Get Well Soon read it is not.
The Life-Changing Magic of Tidying. I needed a life change, and heaven knows the cupboards were long overdue for a bit of attention. After one chapter I lost the will to live. There is only so much origami-like folding of underwear that an invalid can handle. Instead I selected The Life-Changing Magic of Not Giving a F**k (How to Stop Spending Time You Don't Have Doing Things You Don't Want to Do With People You Don't Like.) That's more like it!
Unfazed, my hand reached out for 
Next up Hygge. This is a Swedish word for the concept of Happiness. I soon realised that I had been mispronouncing it for months. Irrationally, this kind of wrong-footing really annoys me. I still call it Higgy*.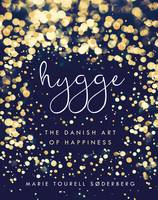 Anyway, it is the trend dejour. I was feeling quite ho-hum about it all until it got to the bit where you feel all higgy because you do generous things. I had my usual perverse reaction to this. Who exactly is feeling good here? The giver or the givee? Just for the record I would be enraged if people  kept leaving little containers of home-made jam on my doorstep and hung freshly baked bread rolls from my front doorknob. Clearly I was not in a good mental space.
And that's when I realised that I was going about this Sick Leave reading all the wrong way. What I really wanted to do was rip out my lungs and have a go at them with a meat cleaver. I wanted violence. I was after blood. In quick succession I read two wonderful murder mysteries (The Fire Maker by Peter May and I Shot the Buddha by Colin Cotterill) and followed them up with my first Literary Western (The Sisters Brothers by Patrick deWitt). I felt better almost immediately.
We may have put an end to blood letting and the use of leeches in modern medicine. But that doesn't stop it from being the way to go when you are feeling enraged by ill health. Give it a try!
*[Ed: For the curious it's closer to "hoo-ga". You're welcome]