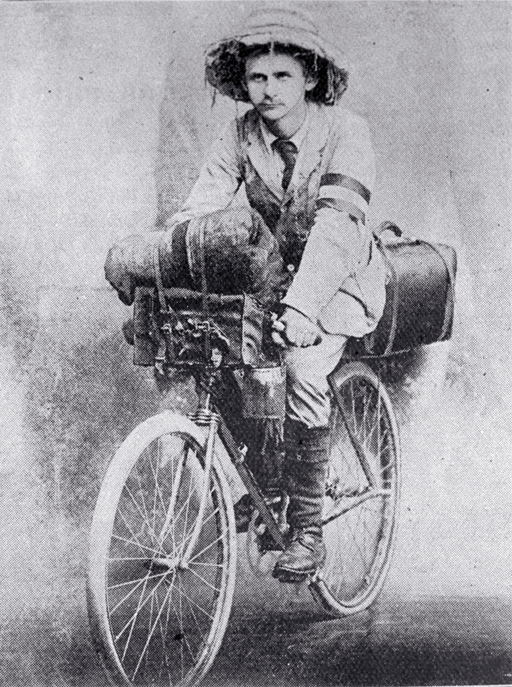 Tomorrow it's the annual celebration of commuter cycling known as Go By Bike Day when Kiwis are encouraged to ditch the car or bus and get to where they're going by the power of pedal alone.
I've been a commuter cyclist on and off since I got my first bike (a gold Raleigh 20) at the age of twelve and it is a terrific way to get around the city.
Nowdays I often have a passenger as my 2 year-old enjoys the view from his child-seat up front, and the opportunity it affords him to wave at everything from ducks, to dog-walkers, to diggers.
It's not without its downsides - impatient or inattentive motorists, bad weather, potholes, helmet hair, and lanes that aren't quite wide enough because of roadworks - all hazards and impediments. But hey, what in life is perfect? Nothing. And there are plenty of reasons why going by bike is a good idea, not just on Wednesday, but every day.
Exercise - If, like me you're a bit averse to exercise for its own sake, commuting by bike can really help you get moving and active. Commuter cycling has its own motivation built in, "Sure I can stop if I get tired...but I'll be late for work/school so I'd better keep going".
Money - It's hard to argue against the money-saving aspect. No bus fare, parking fees, petrol costs, rego or insurance required. Once you have a bike, helmet, lights, lock and some reflective-wear you'll spend almost nothing (unless you want to treat yourself to a cookie because you burned so many calories on your way to work).
Freedom of movement - Often people equate the motor vehicle with freedom to come and go as they please. In reality you're much freer with a bike. You never have to circle the block looking for a park on a bike. If you see something interesting on your way somewhere there's always a convenient spot to "pull over". Depending on what kind of bike you have, you can pick it up and carry it places. Take it into a park. On a ferry. Put it on the front of a bus. You can stop, get off, and walk pretty much any time it takes your fancy. You just can't do that with cars.
Panniers, baskets and trailers, oh my! - It's never been easier to lug your stuff (and kids) around by bike as there are more options available for customising your ride than ever before. Not sure if a bike trailer is for you? Then try a trailer out for free.
Environmentally friendly - With a bike you supply the fuel. Your legs (or arms - hand-cycles are a thing) propel you, not fossil fuels. You'll never run out of petrol, (though it is possible to run out of puff).
Sense of achievement - I like knowing that I got from one place to another by the power of My Mighty Legs. Also, the first time I successfully repaired a puncture on my own was one of my proudest moments.
The cool factor - I have a very cool bike. Strangers often compliment me on it. I'd never be able to afford a car that makes people envious but a bike is a much easier (and affordable) proposition. People are also really impressed when you turn up somewhere on a bike, as if you've done something superhuman. In some corners it's considered novel and somewhat daring to have travelled by bicycle. Take my advice and MILK THIS FOR ALL IT'S WORTH.
Or at the very least take advantage of the FREE BREAKFASTS happening around the city on Go By Bike Day at no less than five different locations. And if you're interested, there are a raft of cycling-related activities happening in Christchurch in February.
Information for the cycling-curious
In our catalogue
On the web