Christchurch City Libraries lists literary prize winners and links to catalogue searches, but we may not hold copies of all titles mentioned. See more kids literary prize winners.
The Children's Book Council of Australia presents annual awards for books of literary merit which have made an outstanding contribution to Australian children's literature. The Early Childhood Award was established in 2001 and recognises books for children who are at the pre-reading or early stages of reading.
Find winners in the other categories of the Children's Book Council of Australia Awards.
2022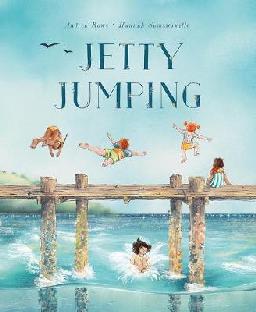 Jetty jumping Andrea Rowe, illustrated by Hannah Sommerville 
2021
No! Never! Libby Hathorn & Lisa Hathorn-Jarman, illustrated by Mel Pearce
2020
My Friend Fred Frances Watts, illustrated by A. Yi
2019
Tricky's bad day Alison Lester
2018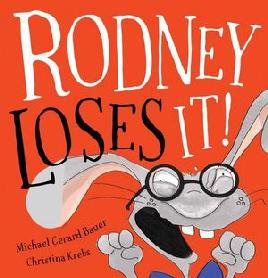 Rodney loses it! Michael Gerard Bauer
2017
Go Home, Cheeky Animals! Johanna Bell
2016
Mr Huff Anna Walker 
2015
Go to sleep, Jessie! Libby Gleeson
2014
The swap Jan Ormerod; illustrated by Andrew Joyner
2013
The terrible suitcase Emma Allen; illustrated by Freya Blackwood
2012
The runaway hug Nick Bland; illustrated by Freya Blackwood
2011
Maudie and Bear Jan Ormerod; illustrated by Freya Blackwood
2010
Bear & chook by the sea Lisa Shanahan; illustrated by Emma Quay
2009
How to heal a broken wing Bob Graham
2008
Pearl Barley and Charlie Parsley Aaron Blabey
2007
Amy & Louis Libby Gleeson; illustrated by Freya Blackwoood
2006
Annie's chair Deborah Niland
2005
Where is the green sheep? Mem Fox; illustrated by Judy Horacek
2004
Grandpa and Thomas Pamela Allen
2003
A year on our farm Penny Matthews; illustrated by Andrew McLean
2002
Let's get a pup! Bob Graham
2001
You'll wake the baby! Catherine Jinks; illustrated by Andrew McLean