Edna Neville, the woman behind many happy childhood memories of Aunt Haysl, died in Christchurch on February 6, 2008. She was 96.
Born in 1912, she lived in Opawa and Hornby and started work at Hay's Ltd in 1929 and was offered the position of Aunt Haysl in 1943.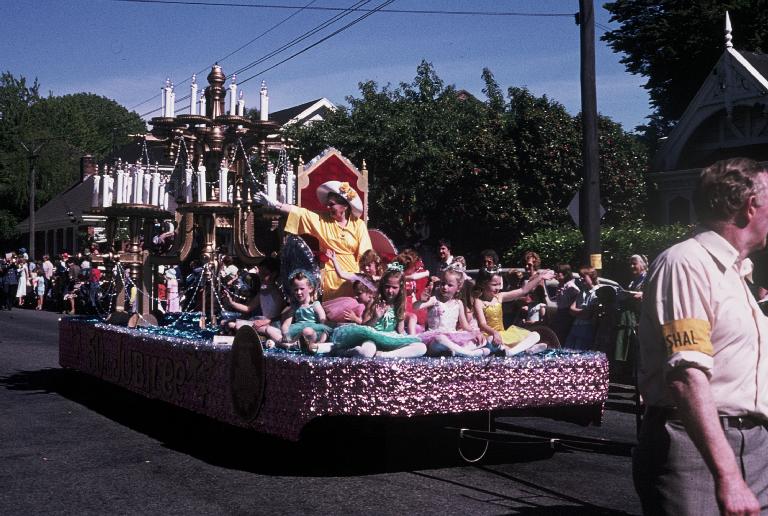 As Aunt Haysl, Neville was responsible for running the Hay's Junior League for children, with its competitions, magazine, choir and other activities. Her office was on Hay's Roof, which had a playground, a theatre and other attractions for children. Aunt Haysl also had a weekly radio session on 3ZB for thirteen years.
Miss Neville retired as Aunt Haysl in 1982, after more than 41 years in the position. Active in many other community organisations, she was a long-time member of the Repertory Society, and a charter member and emeritus member of the Christchurch Altrusa Club.
Hay's Ltd. became Farmers in 1987, and Hay's Roof as such closed, though the roof remained open as a playground for children until the demolition of the old building ten years later. A Farmers store continued on the site until the Christchurch earthquake in 2011.
Neville was awarded The British Empire medal in 1970. Her funeral was held in the Knox Presbyterian Church.
Further reading