Christchurch City Libraries lists literary prize winners and links to catalogue searches, but we may not hold copies of all titles mentioned. See more kids literary prize winners.
The Children's Book Council of Australia presents annual awards for books of literary merit which have made an outstanding contribution to Australian children's literature. The Eve Pownall Award for Information Books was established in 1993 and recognises books intended for an audience ranging from birth to 18 years. Some books may be for mature readers.
Find winners in the other categories of the Children's Book Council of Australia Awards.
2023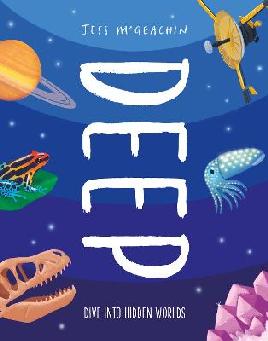 DEEP: Dive into Hidden Worlds Jess McGeachin
2022
Still Alive, Notes from Australia's Immigration Detention System Safdar Ahmed
2021
Dry to Dry: The Seasons of Kakadu Pamela Freeman, illustrated by Liz Anelli
2020
Young Dark Emu: A Truer History Bruce Pascoe
2019
Sorry day Coral Vass illust. Dub Leffler
2018
Do not lick this book Idan Ben-Barak illust. Julian Frost
2017
Amazing Animals of Australia's National Parks Gina M Newton
2016
Lennie The Legend: Solo to Sydney by Pony Stephanie Owen Reeder
2015
A-Z of Convicts in Van Diemen's Land Simon Barnard
2014
Jeremy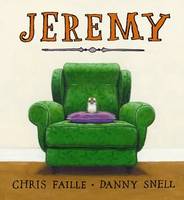 Christopher Faille; illustrated by Danny Snell
2013
Tom the Outback mailman Kristin Weidenbach; illustrated by Timothy Ide
2012
One small island: the story of Macquarie Island Alison Lester and Coral Tulloch
2011
The return of the word spy Ursula Dubosarsky; illustrated by Tohby Riddle
2010
Australian backyard explorer Peter Macinnis
2009
Alive in the death zone Lincoln Hall
2008
Parsley Rabbit's book about books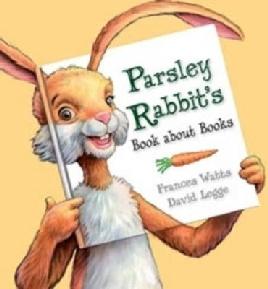 Frances Watts; illustrated by David Legge
2007
The penguin book: birds in suits Mark Norman>
Scarecrow Army: The ANZACS at Gallipoli Leon Davidson
2005
To the moon and back: the amazing Australians at the forefront of space travel plus fantastic moon facts Bryan Sullivan with Jackie French; illustrated by Gus Gordon
2004
Animal architects John Nicholson
2003
Iron in the blood: convicts and commandants in colonial Australia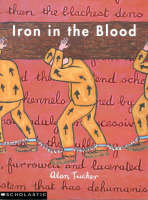 Alan Tucker
2002
Papunya School book of country and history Papunya School Publishing Committee
2001
Olympia: warrior athletes of ancient Greece David Kennett; text by Dyan Blacklock
2000
Fishing for islands John Nicholson
1999
Going for Kalta Yvonne Edwards
1998
A home among the gum trees John Nicholson
1997
Killer plants Gordon Cheers
1996
The First Fleet John Nicholson
1995
New faces: the complete book of alternative pets Robin Stewart
1994
>V for vanishing: an alphabet of endangered animals Patricia Mullins
1993
Tjarany Roughtail: the dreaming of the roughtail lizard and other stories told by the Kukatja Gracie Greene and Joe Tramacchi; illustrated by Lucille Gill