On this page
Christchurch City Libraries provides family history researchers with computers specially configured to make your family history research easier. They can be found at: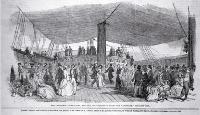 The Family History computers bring together links to free online resources, subscription eResources and CD-ROM databases - all on one easy-to-use menu. They are reserved for the use of family history researchers only.
Online Resources
International
These online eResources are provided for library members and/or in-library use.
Ancestry.com Library Edition
A wide variety of content to help trace your family history. Includes records from United States, United Kingdom and Ireland.
Access this at any of our libraries.
Find My Past
A family history and genealogy website covering the United Kingdom, Ireland, Australia, New Zealand, Papua New Guinea and the Pacific Islands. Now includes all the information from the Origins family history database.
Access this at any of our libraries. Limited to four users at any one time.
Gale Primary Sources
Search a selection of newspaper and magazine archives, monographs and manuscripts all cross-searchable, full text and full image of papers is available.
MyHeritage
Trace, share and preserve your family history. Records are sourced from around the world. Use at a library or enter your library card & password / PIN
ProQuest Historical Newspapers
A collection of historic newspapers featuring the The Guardian (1821-2003), The Observer (1791-2003), The Irish Times (1859-1920) and the Weekly Irish Times (1876-1920). Offers full page and article images with searchable full text and digital reproductions providing access to every page from every available issue.New Zealand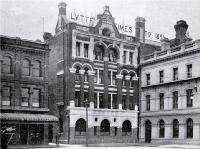 Christchurch City Council Cemeteries Database
This database includes interments from the following cemeteries: Addington Cemetery, Avonhead Park Cemetery, Barbadoes Street, Belfast Cemetery, Bromley Cemetery, Linwood Cemetery, Memorial Park Cemetery, Ruru Lawn Cemetery, Sydenham Cemetery, Waimairi Cemetery, Woolston Cemetery, Yaldhurst Cemetery.
Collections Search
Collections Search contains descriptions of over 1.5 million records that have been transferred from government agencies to our four offices in Auckland, Christchurch, Dunedin and Wellington. This will increase over time as additional records are added to the system.
Births, Deaths and Marriages Online
Search and order New Zealand Government records for births, deaths and marriages.
Cenotaph
This database consists of over 125,000 records. It is a Roll of Honour. Almost all of those who served in WW1 are included.
The Community Archive
Here you will find treasures of our past and present. Contributors range from individuals and small local organisations through to large institutions with nationally-significant collections.
LexisNexis New Zealand Gazette Archive
LexisNexis New Zealand Gazette Archive comprises PDF copies of issues of the New Zealand Gazette and related publications from 1841.
Papers Past
Papers Past contains more than one million pages of digitised New Zealand newspapers and periodicals. The collection covers the years 1839 to 1945 and includes publications from all regions of New Zealand.
eResources
The library subscribes to numerous online resources so that you can access them for free. All you need is your library card number and password / PIN.
Family history CD-ROM databases
Available only on Family history computers on Tuakiri | Identity, Level 2, Tūranga, Shirley Library, Fendalton Library, Te Hāpua: Halswell Center and Upper Riccarton Library.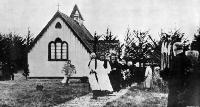 Christchurch
Catholic Diocese of Christchurch
This database contains baptism details for individuals baptised in the Catholic Diocese of Christchurch before June 1908.
Cemetery Transcriptions Christchurch: Belfast 1904
Headstone transcriptions, cemetery information and photos for the Belfast Cemetery.
Cemetery Transcriptions Christchurch: Memorial Park 1956, Ruru 1941 & Waimairi 1900
Headstone transcriptions, cemetery information and photos for the Memorial Park, Ruru and Waimairi cemeteries.
Lyttelton Times Birth, Marriage and Death Notices, 1851-1891
This database contains births, marriages and deaths notices as published in the Lyttelton Times.
Waimakariri District, North Canterbury, New Zealand: Burial Records
This database contains over 17,200 entries. Records include headstone transcriptions recorded by members of the Waimakariri Branch of NZSG.
New Zealand
Discharged in New Zealand: Soldiers of the Imperial Foot Regiments Who Took Their Discharge in New Zealand, 1840-1870
Listing of the more than 3600 soldiers who took their discharge in New Zealand rather than return to the United Kingdom.
The Jim Pearce Index of Obituaries reported in The Evening Post 1929-1977
This collection was assembled between 1927 and 1977 by librarians working for the Evening Post in Wellington.
New Zealand 1911 Electoral Roll
This database contains voters registered on the 1911 Electoral Roll and maps of the electorates.
New Zealand Burial Locator
This program's purpose is to assist in the location of a burial or death, generally in New Zealand, but includes some that occurred overseas.
New Zealand Cemetery Records Waikato, King Country and Taupo
This CD-ROM contains a copy of the cemetery transcriptions for the Waikato, King Country and Taupo districts held by the New Zealand Society of Genealogists Inc. The transcriptions were undertaken between 1970 & 2000.
New Zealand Combined Electoral Rolls 1881, 1893 & 1896
This CD-ROM is a combination of the 1881, 1893 and 1896 New Zealand Electoral Rolls.
New Zealand Early Settlers Locator
There are approx 100,000 records in this CD compilation of early records of New Zealand settlers, including 1853-1864 Electoral Rolls and Jury Rolls.
New Zealand Elections Five Significant Rolls
This fully indexed CD-ROM includes the 1881, 1893, 1896, 1911 and 1925 New Zealand Electoral Rolls.
New Zealand Electoral Roll 1893
This disk contains the over 303,000 records of the 1893 electoral roll for New Zealand sorted alphabetically.
New Zealand Marriages 1836 - 1956
This index contains approximately 1.7 million names. Its principal purpose is to help identify the matching entry to a marriage in the Registrar General Office's index of marriages 1856 - 1956.
New Zealand's Roll of Honour
This CD-ROM contains an index of the New Zealand Roll of Honour for military personnel who served in World War I.
New Zealand Society of Genealogists Index (Version 5)
A total of 7,538,831 records from 164 sources including the NZSG collections in the Members' version, of which 4,733,606 records from 144 sources are available in the public version.
New Zealand WWI Personnel & Reserves Index (Second Edition)
An index that includes a range of information covering Service Personnel and Reserves who served in World War I.
Passenger Lists - Victoria Australia to NZ 1852 - 1923
A total of 368,481 passenger records and 5040 ship records covering the years 1852 - 1923.
A Return of the Freeholders of New Zealand October 1882
The Return of Freeholders was originally microfiched by the New Zealand Society of Genealogists in 1986.
Stone's Directories
The Stone's Directories are historic books that contain detailed information on people, their occupations, businesses and maps/locations for a specified region of New Zealand.
240 Days: New Zealand at Gallipoli
Information about New Zealand's involvement in Gallipoli during World War I.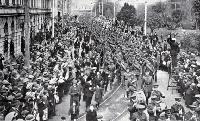 International
The Naval Chronology of Great Britain 1803-1816
A historical account of Naval and Maritime events including memoirs of the most distinguished Naval Officers. Official letters of every action which has occurred since the commencement of war in 1803 to the end of year 1816.