Newspapers can provide added detail for your family history research. Browse our newspaper and magazine archives for full text resources.
On this page
The libraries' Newspapers guide, provides information on our holdings of current and historic newspapers. The library holds complete runs of all the major Christchurch newspapers, but only current issues of non-Christchurch newspapers.
Other New Zealand repositories
R. Harvey, Union list of New Zealand newspapers preserved in libraries, newspaper offices, local authority offices and museums in New Zealand (1987).
This lists under each place of publication what papers have been published in that town, what issues survive, and where they are currently located. Two changes which have occurred since 1987 should be noted:
Newspapers recorded as held by the General Assembly or Parliamentary Library in Wellington are now located at the Alexander Turnbull Library, which is a division of the National Library.
Many more newspapers are now available on microfilm and can therefore be interloaned.
Newspapers on microfilm
The National Library provides a list of newspapers which have been microfilmed. You can arrange to interloan these microfilms through Christchurch City Libraries.
Papers Past
Papers Past contains more than one million pages of digitised New Zealand newspapers. The collection covers the years 1840 to 1949 and includes publications from all regions of New Zealand, and some Samoan newspapers. There are two main ways to find information in Papers Past:
Browsing lets you look at all the newspapers, starting with a year, a region, or a newspaper title.
Searching lets you enter a query term and retrieves articles that contain that term.
Newspaper indexes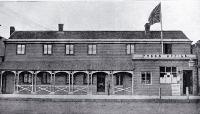 Indexes to Christchurch newspapers
Christchurch City Libraries has a number of indexes to Christchurch newspapers on microfiche, on cards and online. They are described in the Newspaper guide.
The microfiche index includes a separate alphabetical obituaries index covering the years 1876 — 1994.
Copies of the libraries' microfiche newspaper index are available for reference at Wellington City Libraries, Hamilton City Libraries, University of Canterbury Library, Lincoln University Library, Macmillan Brown Library at the University of Canterbury, the National Library in Wellington, the State Library of Victoria, Australia, and the British Library Newspaper Library, London.
Indexes to other newspapers
The Ashburton Public Library has card indexes relating to the Ashburton guardian from 1879 to the present. Local subjects covered are birth, death and marriage notices, court reports and the two world wars as they related to the Ashburton area.
Several Grey River Argus indexes have been compiled, which deal with passenger arrivals, births, deaths and marriages for the Westland area.
The Alexander Turnbull Library collected scrapbooks of newspaper cuttings about people, especially obituaries from 1920 — 1990. These scrapbooks are available on microfiche on Tuakiri | Identity, Level 2, Tūranga. The index includes references to the scrapbook obituaries, as well as to other sources of information about a wide range of people from all around New Zealand.
Christchurch Star biographical articles
There is a card index to biographical articles which appeared in the 1976 — 1982 Christchurch Star. This can be found on Tuakiri | Identity, Level 2, Tūranga. Check the card index under the heading 'people'.
Newspaper reminiscences
The Riccarton coach passes by, by E. M. Lovell-Smith was published in The Press, 27 November, 4, 11, 18, 24 and 31 December 1937 and 8, 15, 22 and 29 January and 5 February 1938. Lovell-Smith wrote in entertaining manner about the Riccarton coach, pioneer Riccarton and the people who lived there. The Press is available on microfilm on Tuakiri | Identity, Level 2, Tūranga.
Canterbury Pilgrims' and Early Settlers' Association, Early Christchurch and Canterbury newspaper clippings is a scrapbook which contains the Scraps of old history column of R.E. Green. Photocopies of the original scrapbook and of an index are on Tuakiri | Identity, Level 2, Tūranga.
Peter McLauchlan wrote the Canterbury scrapbook or Scrapbook column in the 'Weekend' edition of The Press during the 1990s. The column includes genealogical queries and information on family reunions as well as portraits of many Canterbury personalities. The columns are accessible through Christchurch City Libraries' microfiche and online indexes and letters about his columns which were written to McLauchlan by readers are held in the library's archives collection.
Birth, Marriage and Death Information
Newspaper notices can fill in missing family history details, particularly birth and death notices. The notices can give names of parents, spouses and children, addresses, cause of death or place of birth or marriage. Marriage notices can be especially useful where the parties state where they had lived in Great Britain. This information is absent from marriage certificates.
Births, Marriages and Deaths — local information
See our Newspapers Guide for a detailed list of our newspaper holdings.
Placing birth, marriage or death notices in a newspaper has always been voluntary. In the 19th and early 20th century the notices were placed mainly by the middle and upper classes of society.
Death and burial notices
Newspaper death notices for the period after about 1940 contain the announcement of a death and, usually, the place of interment. Prior to the 1940s, death notices and funeral notices appeared in different parts of the newspaper. Death notices announced the death, while funeral notices included details about where the funeral service would be held and in which cemetery the interment would take place.
There is no requirement that a death notice be placed in a newspaper. If a funeral is private, the place of interment will not be recorded. Sometimes there is an interment notice but no death notice.
The Press has created an index to death notices 2000-2010. It lists the name and the date that the death notice appeared in the newspaper. The actual death notice can be viewed on microfilm on Tuakiri | Identity, Level 2, Tūranga .
This resource consists of 16 volumes of death notices from New Zealand newspapers 1957-1995. Vol. 1, 1957-1981, has been microfiched and is held by Christchurch City Libraries. The years 1957-1981 are sparse with no cuttings for 1962 and 1966-1967. It is useful for 1982-1984. The years 1985-1995 are available from: New Zealand Society of Genealogists Inc., PO Box 14036, Panmure, Auckland 1741
For financial members of the NZSG there is no charge for research other than copying or postage. For non-members a research fee may apply.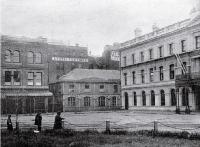 Local birth and death notices 1851 — 1880
The following have been taken from local newspapers and compiled by local genealogists, and are held on Tuakiri | Identity, Level 2, Tūranga.
Births
Deaths
Other
Card catalogue
Tuakiri | Identity, Level 2, Tūranga also has a card catalogue of births, deaths and marriages listed in newspapers for the 1850s-1880s and for the 1900-1904 period. In the cards 'b-s' means 'birth of a son', 'b-d' means 'birth of a daughter' and 'D' means 'died'.
Births, Marriages and Deaths outside of Canterbury
The library also holds newspaper indexes relating to areas outside of Christchurch and Canterbury. These include the following:
Obituaries
Tuakiri | Identity, Level 2, Tūranga has an index to obituaries published in The Press covering the years 1876-1994 and available on microfiche. The index to obituaries from 1995 onwards is available online via our Papers index.
Obituaries were also published in the Lyttelton Times but there is no separate index to these. Lyttelton Times obituaries are often more extensive and informative thanThe Press obituaries. The chronicler George Ranald Macdonald took most of his newspaper information from the Lyttelton Times. The paper has been indexed at various times for the 19th century entries and it is worthwhile checking this general index for an obituary. Dates of these indexes can be found on the catalogue record.
The Alexander Turnbull collected biographical clippings (extracted from books, obituaries, newspaper and periodical articles between 1920-1990) and produced the microfiche resource New Zealand biographical clippings, 1890-1988. This includes obituaries from all around New Zealand as well as general biographical information.