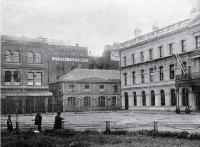 In May 1851, a public meeting was held at the Canterbury Association offices where J. R.Godley offered a room for use as a reading room, which would also contain some school books.
By June 30 the room was opened to the public and contained some 500 volumes, organised under the guidance of a Mr Calvert. Forty subscribers paid one guinea a year for access those books and newspapers from Lyttelton, Wellington and Sydney.
A collection of carboniferous strata (30 to 40) taken from the Selwyn Valley by Public Works Surveyor Mr Cridland were also displayed.
The reading room was taken over by the Colonists Society, which was formed in 1852, and subscriptions were extended to include lectures and discussions.
The library was open daily from 10am to 10pm, with the exception of Wednesday evenings. Mr Godley donated a selection of law books and Captain Simeon also donated 750 volumes.
The Colonists Society wanted the library to be the focus of the town and by 1860 the reading room had Sydney, Adelaide, Tasmanian and New Zealand journals, plus the London Times, Spectator, Illustrated News and the Australian and New Zealand Gazettes.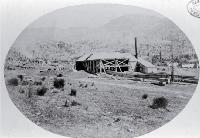 A new building was completed in 1867 and the library re-opened in the Colonists Hall, Oxford Street on November 22, the ground floor floor housing the library and reading rooms. Mr W. Godfrey was appointed librarian at an annual salary of 75 pounds.
In 1887 the Borough Council took possession of the library. In 1902 the library was housed in the building on the corner of Oxford Street and Sumner Road and in July 1978 it was moved to 1 Sumner road, next to the police station.
It remained in this building until April 1999, when it moved to its present site on the corner of London and Canterbury Streets, the former post office. It remains there to this day.
In May 2007, the library issued 6,447 items and had a foot count of 7549.
A busy place, and still playing a central role in the lives of the community.
Other Lyttelton heritage resources