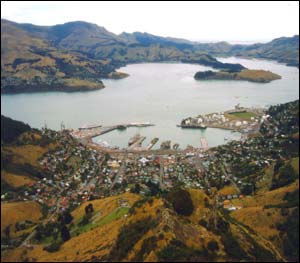 Ōhinehou was the name of an ancient pā which was probably situated on a golden beach near to the present day Lyttelton tunnel mouth.
The pā dates back to the time of Ngāti Māmoe.
It was invaded by incoming Ngāi Tahu led by the prominent chief Te Rakiwhakaputa.
Ōhinehou became a Ngāi Tahu village as a result of this invasion. Later, Te Rakiwhakaputa settled at Rāpaki, the small bay to the west of Ōhinehou.
The name Ōhinehou refers to a young girl (hine) who was abducted by the Patupaiarehe (fairies) and changed into a new person.
Sources