Questions kids asked Margaret Mahy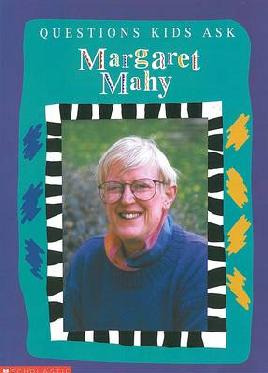 Some of the following material was first published in 1996 by Scholastic New Zealand Limited in Questions kids ask Margaret Mahy. Grateful acknowledgment is made to Scholastic New Zealand Limited for permission to reprint selections from this book.
Where were you born?
In Whakatane in the Bay of Plenty, New Zealand.
Where do you live now?
I live in a place called Governor's Bay at the head of Lyttelton Harbour. I came here in about 1965.
Do you have any animals?
At the moment I have two cats and a tall, standard poodle called Baxter.
What are your hobbies?
I don't really have many hobbies because I work a lot of the time. However, when I stop working I like to read. In the summer I swim. Of course, I do go for walks and I make a fuss of my pets, but I'm not sure if making a fuss of pets counts as a hobby.
What is your favourite colour?
Probably blue or green, but I like a lot of different colours.
What is your favourite food?
Probably salad sandwiches. I eat almost everything anyone gives me.
What is your favourite movie?
2001: a space odyssey. I have seen it more times than any other movie anyhow.
When did you start writing stories?
I wrote my first story when I was seven years old, though I used to make up stories and tell them aloud when I was even younger. My mother saved the first story that I wrote, so I have it still.
Who is your favourite author?
This is an impossible question as there are too many answers. Say Russell Hoban, because I like his adult books and his children's books too.
What is your favourite book?
Once again there are too many answers. The mouse and his child by Russell Hoban, or The just so stories by Rudyard Kipling or Invisible cities by an Italian writer called Italo Calvino. There are a lot of wonderful books.
What books did you read as a child?
Too many to count, but they include Alice's adventures in wonderland by Lewis Carroll, King Solomon's mines by Rider Haggard, Lassie come home by Eric Knight and short stories by Eleanor Farjeon and Walter de la Mare.
Do you like poetry?
Yes, I do like poetry, and I love hearing it read aloud. I know a number of long ballads by heart, and I enjoy reciting them to my grandchildren as we drive in the car. I can even remember poems I learned by heart when I was a child at school. Read Margaret's own poem Down the back of the chair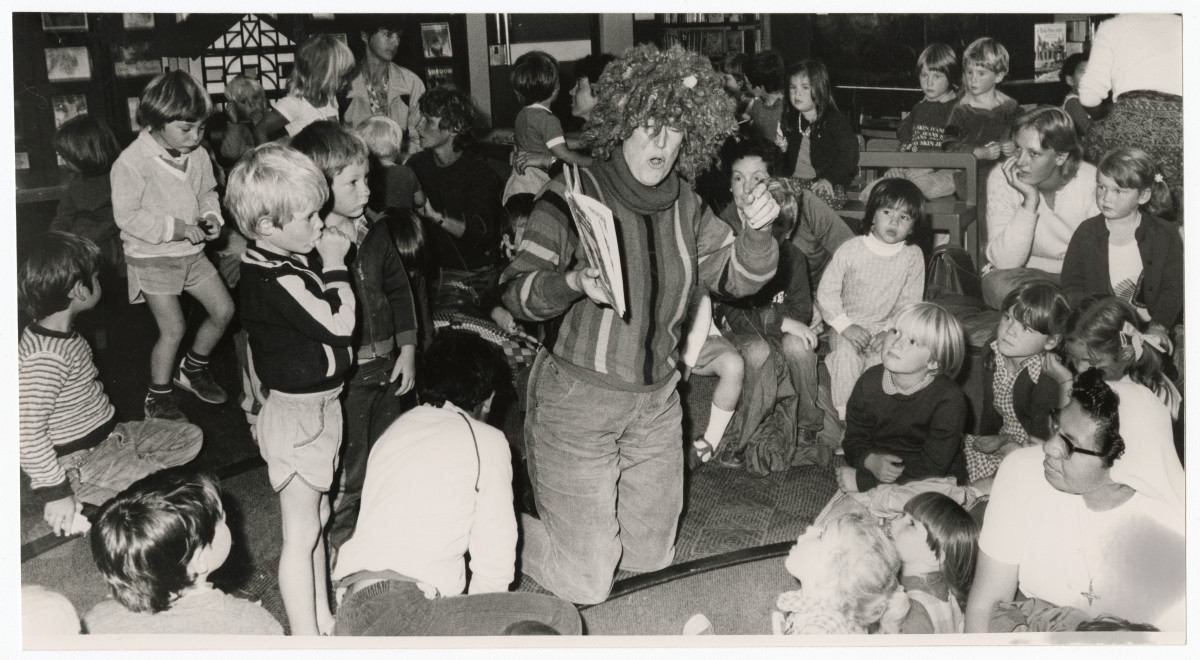 Where do you write?
I sit with my back to a view of trees and, in winter, of the hills behind the trees. It is always there when I turn around.

My room is lined with book cases full of books and there are many books on the floor. The pictures over my bed are from books of my own but there are pictures done by my daughters Penny and Bridget.

I have several filing cabinets and a chair and a bed which is covered with papers during the day. On a bench along one wall is my word processor, a facsimile machine, a photocopier and a tape recorder. On the wall behind this bench are pictures, notes about work I must do and so on. There are several clocks and there are usually a few cats, particularly in the winter when it is cold outside. One cat likes to sleep behind the printer of the word processor.
Do you write every day?
Nearly every day. I get up early in the morning to do so … and I don't take holidays very often.
Which of your books do you like the best?
Most writers find their most recent book is their favourite, but one of my favourites is my first book, A lion in the meadow. I feel really pleased with it because it is so short, and I find it hard to write a really short book.
Which character do you identify with most?
Probably Tycho in The catalogue of the universe.
How many books have you had published?
I have lost count, and I don't really have a list I can go to. I know it is well over a hundred, which seems a lot, but many of these books are very short.
Have you had books translated into other languages?
I have had books translated into German, French, Spanish, Dutch, Norwegian, Danish, Swedish, Finnish, Italian, Japanese, Catalonian and Afrikaans. I have had stories translated into Russian, Chinese and Icelandic.
What advice would you give someone who wanted to be an author?
Most authors teach themselves to write the sort of stories they want to write. It can be useful to go on courses, or to weekend schools, but mostly writers learn by writing stories, making mistakes, recognising what the mistakes are and never making them again.

I love being a writer, but I do think I work very hard at what I do, so don't think of being a writer if you imagine it is an easy way of making a living.

You need to be tough, because most writers get stories turned down, particularly in the beginning, and you must not let yourself become too discouraged.

You need to be persistent, because you have to keep sending stories away to publishers, magazines, newspapers and so on.

I think you need to read a lot because that is what I do. I do know writers who don't read much, partly because they are frightened of somehow copying stories they are currently reading. However, I think most true writers are so interested in their own ideas they can't be bothered copying anyone else's, so personally, I think reading lots and lots of books is always a good thing.