Elissa Brent Weissman is an American children's author with numerous books for 8 to 12-year olds published by Simon & Schuster and Penguin. She moved to New Zealand in 2019, and now lives here in Christchurch.
What is your favourite food?
Healthy: Grilled eggplant.
Less healthy: Fried chicken.
Real favorite: Dark chocolate
Do you have a nickname and if so what is it?
No nicknames. I'm boring that way.
What was your most embarrassing moment?
I was once playing mini golf with my family and got hit in the head with the windmill. It still makes my parents and brothers laugh now, 25 years later.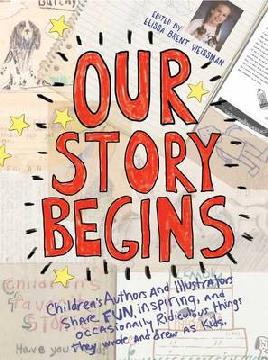 Who inspired you when you were little?
The author Gordon Korman. He was one of my favourite authors, and I knew that he published his first book when he was only thirteen years old, which I thought was just about the coolest thing ever. I didn't just want to be like Gordon Korman; I wanted to beat Gordon Korman and be published before I turned thirteen. I wrote a book when I was in fifth grade, sent it off to ten New York publishers…and got ten rejections. But I did eventually publish the first chapter of that book in an anthology I edited called Our Story Begins: Your Favorite Authors and Illustrators Share Fun, Inspiring, and Occasionally Ridiculous Things They Wrote and Drew as Kids. The best part: My chapter of the anthology is right next to Gordon Korman's.
What were you like at school?
Nerdy! I did all my work, followed all the rules, and always did my best. I loved school, which is probably why, now that I'm out of school, I write books that take place at school.
What was your favourite/most hated subject at school?
Math was probably my favourite. I especially enjoyed doing logic proofs. I found social studies boring, though now, as an adult, I really enjoy learning about history.
Which person from the past would you most like to meet?
My maternal grandmother, who died when my mom was ten. She was a writer herself, though she never saw her work published. I recently found a box of some of her stories, and they are very different from mine—lots of romance, violence, and intrigue!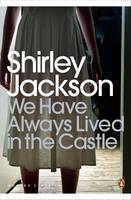 Who is your favourite author/children's author?
My current favourite is Shirley Jackson. We Have Always Lived in the Castle was the most original, compelling, masterfully written books I've ever read.
Why did you want to be a writer?
I was fired up by all the great books I read as a kid. I love the challenge and the fun of creating something that will make kids laugh, and think, and maybe even want to become writers themselves.
Do you have a special place where you write your books?
I always work on my laptop at a coffee shop, and never the same place two days in a row. I had some favourites back in Baltimore, and I'm discovering new favourites in Christchurch. There are so many cool places to choose from here!
What's the best thing and worst thing about being a writer?
The worst is the business side of things; worrying about sales and reviews and seemingly endless sources of disappointment. The best is getting to create something from scratch and hear that it in some way resonated with a total stranger. It's like having a real-life superpower.
If you weren't a writer, what would you like to be?
An actress! I've always enjoyed being on stage.
What advice would you give to aspiring writers or illustrators?
Don't do what I did as a kid and be in a big rush to get published. Focus instead on honing your craft. Take a class, join a critique group, or find another way to get feedback, encouragement, and support. Writing is a solitary pursuit, but you can't do it alone.
Images supplied by Elissa Brent Weissman