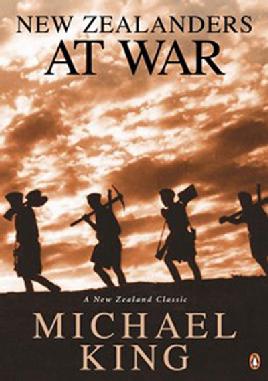 In his book New Zealanders at War, Michael King says that war is an indelible print on the fabric of New Zealand's past. The country has played its part in many of the major wars fought in the 19th and 20th century. Yet, with the exception of the New Zealand Wars fought between 1845 and 1872, none of the wars were of New Zealand's own making or fought on its soil.The wars turned ordinary New Zealanders into heroes but the number of casualties was high. With 18,500 dead and nearly 50,000 wounded, the country's casualty rate was one of the highest in the First World War.
During the Second World War, around 194,000 men and 10,000 women served in the armed forces at home and overseas with 11,625 killed. This was a ratio of 6684 dead per million in the population – the highest rate in the Commonwealth. Britain suffered 5123 deaths and Australia 3232 per million population.
Those who gave their lives in New Zealand's name are commemorated on Anzac Day and Armistice Day.
Anti-war New Zealand
While many Kiwis readily joined the war efforts, others did not believe in fighting. Archibald Baxter was a famous conscientious objector in World War I who wrote about his harrowing experiences. Conscientious objectors were also imprisoned here in World War II.
The Dictionary of New Zealand Biography has an entry about Archibald Baxter.
Christchurch City Libraries has a large collection of material about the Peace Movement in New Zealand. The collection of books and magazines is held in trust for the Peace Foundation and the Women's International League for Peace.
Search our catalogue
On our website
Includes guides to help you find more information about New Zealanders at war.
Our digital collection includes many items related to wars and conflicts such as war-time diaries, troop-ship magazines, publications, ephemera and photographs.
The 90th Anniversary of the World War One Armistice in 2009 was commemorated with a selection of digitised material.