Ōtokotoko means the "place of the walking stick or staff" and was named after an exploit by a chief named Te Ake following the battle at Parakākāriki.
Te Ake's journey
Te Ake was travelling towards Wainui, but finding the way ahead difficult to traverse. He decided on a way to claim the land ahead by planting his walking stick into the ground and exclaiming that all the land ahead is mine.
Te Ake claims the boundary
He called Te Rakitaurewa, one of his party, to row across to a point on the southern edge of the bay at French Farm. Once there, he was to wave his whalebone club to mark the boundary that Te Ake had claimed for himself. This point took the name Iringa Paraoa o Te Rakitaurewa meaning the waving of the whalebone club of Te Rakitaurewa.
The origins of the Ngāti Irakehu hapū
Te Rakitaurewa is the father of Manaia who would later be married to Irakehu by Te Wera. Irakehu is the ancestress after whom the hapū Ngāti Irakehu is named.
Images of Ōtokotoko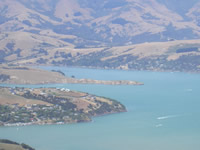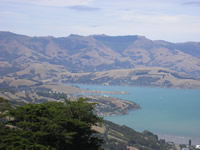 Sources