Funnyman Rhys Darby has teamed up with Scholastic in a fun new fiction series for kids. He talked to Christchurch City Libraries about his debut children's book and reading interests, his passion for cryptozoology and his connections to Christchurch.
You may know Rhys Darby as a comedian and as an actor from Flight of the Conchords or Jumanji: Welcome to the Jungle and much more — and now he's become a children's author as well. Rhys generously gave his time to chat on the phone about his foray into children's books with the October publication of The Top Secret Undercover Notes of Buttons McGinty (Book 1), which he's also illustrated.
The Top Secret Undercover Notes of Buttons McGinty

Darby joins other comedians like David Walliams and Australian Peter Helliar who have written children's books. By Darby's own admission, he has childlike sensibilities and this lends itself well to his writing.
"My comedy is very childlike."
First, a little bit about the book...
The Top Secret Undercover Notes of Buttons McGinty is a mystery comedy adventure in the format of a journal. Rhys describes his book as a cross between Indiana Jones and Spike Milligan.
"Loaded with unmistakably quirky and random Rhys humour, 12-year-old Buttons McGinty pens top secret scribbles in a collection of extraordinary notebooks, as he and his friends enter a universe unlike any they've seen before. Buttons has been shipped off to Ranktwerp Island Education Fortress for Gifted Lame Unruly Minors, a.k.a. R.I.E.F.G.L.U.M., a boarding school on a remote island, somewhere in the Pacific Ocean between New Zealand and Antarctica. His parents are missing under strange circumstances and there are bogus baddies and a burly bigfoot on the prowl." (Scholastic press release)
Darby says the main character, a flame-haired 12-year-old, is a young spirited version of himself and that he used to dream about going on adventures as a kid but back then he could only go on such adventures in his head - lucky he had a big imagination. Darby's three years spent in the army from the age of 17 also comes through in his children's book with his use of Morse code and the military-like operations going on in the story. Darby describes the setting as like "an Alcatraz for kids."
Who is the book for?
Darby kept his two young sons in mind (ages 8 and 12) when writing his book. He says he wrote it for anyone with a sense of humour. "It's for reluctant readers or for fans of my work" and what's more, he adds, "I wrote it to amuse myself - it had to be fun for me to do it." It's hard not to read the book without hearing his distinctive comedic voice in your head, making it feel as if he were reading it to you.
Aside from a bit of Morse code, the book is full of funny asides, drawings, lists, maps and speech bubbles. Darby says that breaking up writing like this makes reading easier and more appealing. The story is written with a sense of immediacy. Button's journal writing addresses the reader and makes you feel as if you are there figuring out the mystery alongside him.
Rhys Darby's interest in cryptozoology is evident in the book when a mysterious caged creature is snuck onto the island. He describes cryptozoology as "things unclassified by science that people don't think exists – a pseudoscience." "I'm a fan of the unknown," he says and he co-hosts a long-running podcast on cryptozoology called The Cryptid Factor with the likes of wry Kiwi documentarian David Farrier.
Rhys, why cryptozoology? What sparked your interest and do you have any favourite creatures?
"You're opening a can of worms asking about my interest in this but yes, 'hairy humanoids' like the Yeti, the Sasquatch and other upright walking things that seem to be human which aren't human, like the Australian Yowie and also including human reptilian creatures and sea serpents like the Loch Ness monster."
(Check out his recent podcast on the Yowie)
"I remember reading when I was a kid an Usborne book called Monsters, seeing that in the library – Pakuranga Library – and one of my favourites featured all the creatures that may exist and sparked my interest in the unknown. We haven't solved all the things on the planet that need to be solved."
What role did libraries play in your life?
"I was a big library goer, mum would let me choose 5 books - it was a ritual. It was a safe quiet place. I remember going to my school library at Elm Park Primary and getting obsessed with car magazines."
When we spoke Rhys was planning to visit his old primary school to read to the kids there.
The Buttons character in your book is named after your mate Leon 'Buttons' Kirckbeck (from your projects the Cryptid Factor and Short Poppies)? Tell us more about the name 'Buttons' you chose?
"'Buttons' sort of alludes to someone who is very good at knowing how to push the buttons, being a bit of a tech whiz or having a knack for machinery – like in the movie Gravity when Sandra Bullock is trapped but just knows how to go in and tinker with things to save herself."
Meet Buttons...
Rhys, your children's book is mainly available through Australasian distribution and there are a number of 'down under' references and slang in the book. You've got a great line in your book about Buttons trusting someone "as much as you trust a cheap pair of jandals." What made you choose to 'keep it local' in your book?
"Since I have international pull I am in a position to keep and draw attention to our unique Kiwi 'voice' - like Taika Waititi does. Wouldn't it be great if like, in the same way we accept the English world of Harry Potter, that we just accept things and it became like that on the other side of the world?"
Rhys has even managed to retain his kiwiness in the recent Rise of the Teenage Mutant Ninja Turtles, as the voice of a villain called Hypno-Potamus).
"I trust him about as much as I trust a cheap pair of jandals" - quote from Buttons McGinty.
(Rhys obviously loves jandals - so much so he wrote a song about them!)
What did you learn from writing your first children's book?
"To keep the humour coming in and not so much fantasy or action and also to keep it light so it's not too dark, like the territory that Roald Dahl and Lewis Carroll get into."
Obviously Book 2 is underway since Book 1 ends on a cliff-hanger and loose ends – and you hope to write up to 4-5 in the series once you see how this goes. What about a film adaptation?
"My dream would be that maybe the book series would get made into a movie and when I'm writing it I imagine it and am visualising it all."
You're so multi-talented… What drives you and motivates you?
"I have a creative brain and get bored easily if I'm not doing something creative and I enjoy entertaining."
Is there nothing you won't take up or try out? Conversely, what's something you want to try your hand at – if you could wave a magic wand and just do it, what might it be?
"Nothing too dangerous like jumping out of a plane since I've got kids now and I don't know when my luck will run out. I've had the opportunity to climb Mt Kilimanjaro – for charity – and 'nearly died'. I was so sick so although I've since been asked to Everest, I've turned it down. But if I could wave a wand, I'd like to go back in time and be an explorer – like being in Cairo exploring tombs in the 1920s, just doing archaeological digs. And also I'd like to visit the Victorian days in England – like the gloomy time period of Jack the Ripper and perhaps solve the riddle of what happened."
You're already really interesting and diverse, but can you tell us something about yourself that we might not know?
Rhys (age 44): "Well, I like to skateboard. I have eight skateboards and got Tony Hawk to sign my son's skateboard when I was working with him."
Reading Pleasures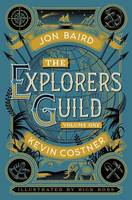 What are you currently reading?
"I'm the sort of person with a stack of books on the bedside and read bits here and there but currently The Explorer's Guild by Kevin Costner the actor (and Jon Baird) – it's part novel/part graphic novel. It's set around WWI and it's a bit of a tome - it's not an easy read but I like the idea of it. (A worthy but challenging read).
We know you like Spike Milligan and, as well as the non-fiction you've mentioned, what else did you read as a kid?
"I wasn't a great reader when I was a kid but I did enjoy graphic novels like TinTin (because he was an adventurer) and Asterix – funny and involved time and I learnt about Romans ruling."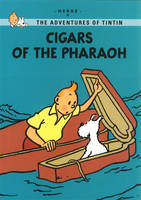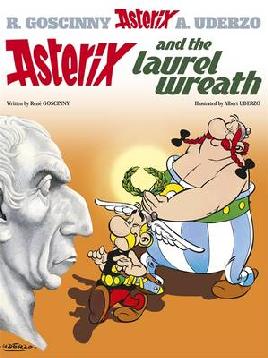 You must be a fun dad! What are your children's current favourite reads or things you like to read to them?
They are enjoying Dav Pilkey, Jeff Kinney and David Walliams.
Canterbury Connections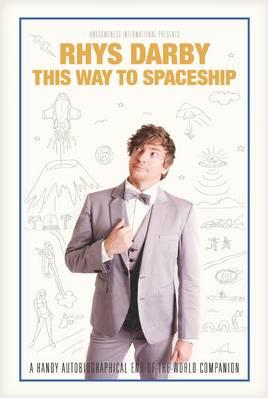 Rhys Darby spent some formative years living and studying in Christchurch. He attended the University of Canterbury, trained at Burnham Military Camp and did his early performances as a comedy duo in Lyttelton.
In your earlier autobiographical book This Way to Spaceship, you tell a funny story about being in the 1996 Christchurch Christmas Parade dressed as Mr. Blubby, a mascot to help advertise some sickly jelly concoction, but kids threw the jelly drinks at you and tipped you over. What other memories do you have from your time here?
"Christchurch was a time of awakening for me. I had my first girlfriend there, I had my first comedy gig there and went to Burnham Military Camp. I like going back to the places I remember and finding new places, visiting the park and visiting Canterbury University and also Lyttelton where I started with my friend Grant (Lobban) and my performing began (Rhysently Granted)."
---
Talking to Rhys Darby is a delight and a volley of conversation that can go in any direction. One thing that struck me was his way of thinking. "Just imagine" he says often or "I could imagine..." As you can imagine, he's effusive and full of spark and creativity and his enthusiasm is refreshing and contagious. Rhys Darby certainly has cross-generational appeal. I have been looking forward to this book being published for a while, as both a children's librarian and a parent of children in the target age group. I was already a fan of his comedy since his Flight of the Conchords days, but now I have children who enjoy his work too, in projects like Jumanji and Thunderbirds Are Go! With a children's book in the mix, he's growing a new fan base.
Darby's first book is a winner! Borrow it, buy it, gift it! We look forward to finding out what happens next in Darby's daring adventures in Book 2! 
MORE

Rhys Darby reads a sampler of Buttons McGinty

Just in time for the weekend, here is a cheeky sampler of The Top Secret Undercover Notes of Buttons McGinty read by Rhys Darby! Not only has Rhys written the story – he's drawn the pictures too and his new book is OUT NOW at all good booksellers.

Posted by Scholastic New Zealand on Thursday, October 4, 2018