Kim interviews Roger Shepherd ahead of his sold-out session In Love With These Times: A Flying Nun Celebration, on tomorrow (Saturday 27 August) at Blue Smoke.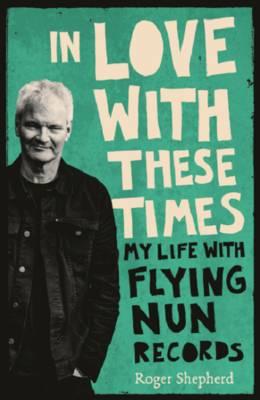 Roger, In love with these times is your personal experience, and it is about your role in the New Zealand music industry. There is a real sense of 'being there' in a certain time and place. A lot has been written about the music, so I'd like to focus more on place and - since you're also an avid reader, on your love of books and libraries.
You write that during your upbringing "Reading became central" to your life. Tell us about some books you recommend.
David Stubbs: Future Days (Faber & Faber, 2014). This is a great exploration of what was an insular but fragmented (it happened all over Germany rather than in one locale) musical phenomena. I love the music and this book helped me make sense of where it came from (German youth rebelling against their Nazi tainted parents and teachers) and how it happened and it sent me back to listen to all of the music again. Can, Neu, Harmoniam Amol Duul, et al.

Geoff Chapple: Terrain (Random House, 2015). This is really a fantastic read for anyone curious about why our country looks the way it does. Landforms are the fascinating dynamic basic structures that shape our lives in New Zealand and learning to read them is immensely rewarding.

Rob Chapman: Psychedelia and Other Colours (Faber & Faber, 2015). This is my current music read and it's very informative and delightfully opinionated. The ex Glaxo Babies singer - and now music writing academic - describes the very different development of psychedelic music in the USA and the UK and isn't afraid to shoot down some longstanding myths and reputations. It's a straight shooting and unglamorous look at one of the key musical strands that defines the 1960s. I found the section on The Beatles particularly rewarding.

Geoff Park: Ngā Uruora The Groves of Life - Ecology & History in New Zealand Landscape (VUP, 1995). This book is built around a handful of sites where the once common giant Kahikatea once stood or still stands just hanging on. Somehow I manage to read a fair bit of nature writing and this book is one of the most remarkable I have ever read. And perhaps the saddest.

Richard King: How Soon Is Now. This is about the development of the independent record labels in the UK and the USA that catered to the exploding number of bands that formed during and after the punk and helped connect them to the new audience that appeared alongside them. An erudite entertaining read about the rise and almost inevitable fall of of labels such as Postcard, Rough Trade, Blast First and Mute. Flying Nun isn't discussed but fits right in there with what was happening internationally at the time.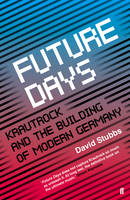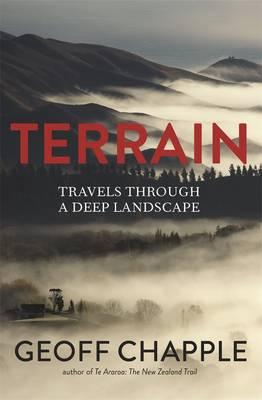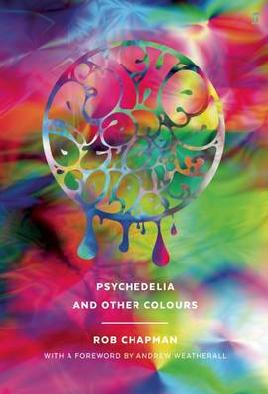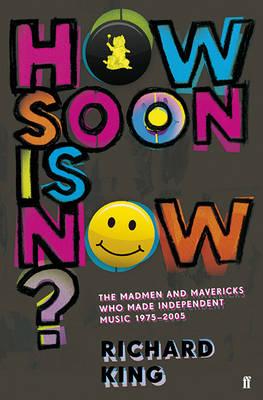 You grew up in Aranui and went to Shirley Boys High and you write in your book about your fond memories of going to New Brighton Library every Saturday with your family. What place have libraries played in your life?
I love books and reading and tend to look for them in a number of different places. Bookshops selling new books obviously have the latest releases but second hand book shops have otherwise unavailable gems and oddments and I will travel considerable distances to attend book fairs.

Libraries have a different selection again and remarkable ones at that. I love to browse. As a kid we went to the old New Brighton library on Shaw Ave on a Saturday while my mother did her weekly shopping. It didn't have a big selection but did have a rotating range of books that came out from the central library in town. I got started reading pretty tame Willard Price boys adventures (one of the key characters dies in one of them by getting his foot stuck in a giant clam, or did he fall into a volcano?) before moving on to John Wyndham and Fred Hoyle and other English science fiction writers. A road that took me all the way to J.G. Ballard who I greatly admire for the quality and originality of his ideas.

My taste in fiction is rather broad, Nabokov (skip the overly literary Lolita and check out one of the greatest books ever written, Pale Fire or the funniest, Pnin) and there are a number of New Zealand writers that I have followed including Maurice Gee, Emily Perkins and Damien Wilkins. I mix up my fiction reading with plenty of non-fiction. I read a good amount of travel writing (including Colin Thubron, Richard O'Hanlon (Trawler is especially good), Nick Dyer, but the best is Norman Lewis amongst a mass of other stuff including books about music, psychology, food, nature, history, geology and art.

I remember finding the Thames and Hudson William S. Rubin's Dada & Surrealism art book one Saturday at the New Brighton library and that really opened up my mind to what existed beyond my closeted Aranui existence. My father must have been horrified. He certainly was when I started listening to punk rock a couple of years later.
With such a vastly changed landscape post-quake it is great to have the memories - an archive if you will - of the people and places in Christchurch that you document in your book (music venues, your various Flying Nun offices) to orientate readers in the city. You used to work at the Record Factory and near Shand's Emporium too. You write of your memories of working in 'the Square', a centre city so vastly altered now, and you share your memories of music venues and music stores in Christchurch. How do you feel seeing sites in Christchurch where you used to work and play? Post-quake where do you find yourself drawn to with so much changed? Where do you 'find' yourself when you come to Christchurch now? Is that even possible now?
Record Factory was on Colombo St. The first Flying Nun office was on Hereford Street next to Shands. I've been lost in central Christchurch the last couple of times I have visited. I don't think people outside Christchurch understand the devastation unless they see it for themselves. Surely the word "munted" must has been coined to describe what has happened in Christchurch. The physical central city I grew up exploring and then working and living in seems to have completely gone.

Fortunately the people remain and I have huge admiration for those who have done so with the clear intention of rebuilding the city. Where do I go when I am in town visiting my mother? I've always loved the Museum, Botanical Gardens and Art Gallery and make time to check out them out, to see what is new but mainly to be reassured by what is the same. I find those reconnections amongst the mass dislocations rather vital.
You talk about what drove you as a fan was the feeling that a lot of the music would have been lost if it wasn't recorded. It seems hard to imagine Flying Nun was such a fruitful endeavour without cellphones and the internet, with the biggest excitement being the fax machine. What aspects of this 'old school' way do you think made Flying Nun a success in a way that wouldn't happen in today's high tech, globally connected world and 'record me!' culture? Any special piece of advice for budding music industry entrepreneurs today?
Despite all the technological advances I think what was always hard has become even harder to achieve. A new label needs to be working with bands that are new, exciting and unique. There has to be some momentum and some early sales to get the cashflow moving and confidence up.

This is something that normally grows out of the development of a scene. A scene is a localised outburst of communal creativity normally bourne out of geographic and socio economic isolation. Bands starting up and supporting each other and swapping ideas and making and playing new kinds of music which is what happened in both Christchurch and Dunedin in the early 1980s.

The internet connects people and makes everything totally absolutely available but works against that insular hothouse effect by accelerating the ongoing homogenised fragmentation of music. It's harder to create music that is different enough to grab an audience's attention let alone pay for it so a band or artist can start building a career.
Can you recommend any music or artists released out of Flying Nun today or out of Christchurch in general who have taken your interest?
Christchurch is where it all started for me. The Gordons who somehow later became Bailter Space. The Pin Group were special. The Bats are a fine example of musical evolution. From being very quietly country influenced to becoming very subtley krautrock flecked. A brilliant band that endure despite the non evolutionary force that is fashion. I really rate T54. I can't wait to see Zen Mantra in a couple of weeks time at The Others Way in Auckland. And as always I am a huge fan of The Terminals and very much looking forward to eventually checking out their recently developing "side project" Dark Matter.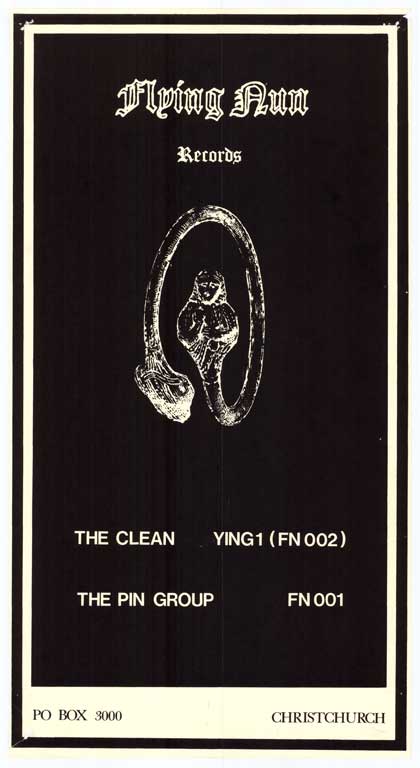 You mention in your book you like to cook and are an avid cookbook collector. Share with us some of your favourite cookbooks.
I like to cook and I have a big collection of cookbooks although there seem to be so many published these days.

Sarit Packer and Itamar Srulovich's Honey and Co (Saltyard Books, 2014). My wife came back from London with this book and its Israeli middle eastern cooking is very much in the style of the excellent Ottolenghi books. I see a connection here to what first enthused me about cooking in the mid 1980s, Claudia Roden's television series Middle Eastern Cooking.

Rose Gray and Ruth Rogers The River Cafe Cook Book (Edbury Press,1995): I love the first two River Cafe cookbooks. Simple modern Italian recipes that place the emphasis on using quality ingredients.

Chris Maynard and Bill Scheller's Manifold Destiny (Villard Books, 1989). I have never cooked anything out of this book but love the idea that I could wrap up dinner in foil and cook it on my car engine as I belt along the motorway listening to The Clean's 'Point That Thing'.

Simon Hopkinson and Lindsey Bareham's The Prawn Cocktail Years (Macmillan, 1997). These two excellent food writers get together to give the best quality recipes for former British comfort food favourites such as Chicken Kiev, Spaghetti Bolognese, Shepherds Pie, Lasagne al Forno and our Sunday brunch favourite, Kedgeree. Yum.
Share a surprising fact about yourself.
I have a number of loose amateur enthusiasms and geology, cartography and stamp collecting are among them. I'm very keen on volcanos and have good sized collections of postcards and souvenir teaspoons featuring them. Yes, I am strangely attracted to cardboard but I no longer collect it. Otherwise, it's books that consume most of my spare time, seeking them out and then reading them.
More
WORD Christchurch