The Lyttelton Harbour Festival of Lights is an annual event of lights, music and fun celebrating the Lyttelton community, Matariki, the Māori New Year and the winter solstice, the shortest day of the year.
The Festival runs over nine days from 18 to 27 June, and this year incorporates the Alliance Française Christchurch Musical Festival on opening night. The programme features a street party (the dress up theme is 'Futuristic'), a masquerade ball, music, waiata, food and wine, live poetry performances, storytelling, and, of course, fireworks.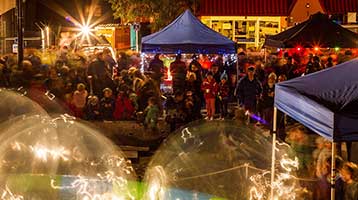 Highlights of the 2016 programme of events [2319 KB PDF] include:
Saturday 18 June
Matariki Celebration 10am - 1pm, Albion Square: Cultural performances and music.
Puppets at the Port St Saviour's Church at Holy Trinity, 10am - 2:30pm: Including favourites Liz Weir, and Natural Magic
Grand opening cabaret, Lyttelton Arts Factory, 7.30pm (already sold out)
Alliance Française Christchurch Music Festival
Sunday 19 June
Pizza for the People 4pm, LyttelPungaPictureClub: Share a pizza, movie and music.
Mid Winter Candle Lit Feast 7pm, Preserved, Diamond Harbour
The Basement Poetic III 7pm (doors open 6pm)
Wednesday 22nd June
Alice in Candyland 9pm, Civil & Naval: Burlesque performance, dress-up encouraged.
Tuesday 21st June
The Science of Light 3.30pm - 4.30pm, Lyttel Library: Science Alive session for kids.
LIFT Library Film Evening 7pm, The Portal
Wednesday 22nd June
Conversation Dinner 6.30pm, The Portal
Quiz Night on The Deck at Freemans 7pm: Fundraiser for Lyttelton Community House Trust
Thursday 23rd June
Light It Up at the Lyttel Library 3.15pm to 5.15pm: Come along and make an LED and fabric brooch to wear in the street parade (ages 10 - 13). Small charge, limited places.
Bright Light Workshop with Science Alive: Create, learn & discover whilst building your own electronic circuit and lantern. Lyttelton Rec. Centre (Gym) 5.10 - 6pm, 6.10 - 7pm
Talking Heads 5pm, LyttelPungaPictureClub: Local poets / spoken word, and the film featuring the live epic Talking Heads concert Stop Making Sense (1984)
Stories After Dark 6.30pm - 7.30pm, Lyttel Library: Join us for storytelling, songs and rhymes followed by crafts and hot chocolate.
A Night with the Unicorn 7pm, Lyttelton Arts Factory: Spontaneous stories created using inspiration from the audience.
Devilish Mary & the Holy Rollers 9pm, Civil & Naval
Friday 24th June
Street Party, music on London St stage from 5.30pm, on Albion Square stage from 6.30pm. Parade from St Saviour's at Holy Trinity to Albion Square, starts 6pm.
Saturday 25th June
Acro Circus Workshop with the Twisty Twinz, Lyttelton Arts Factory: Adults 10am -12, Children 2-3pm
Inaugural Monster Hunt & Spooky Disco: Dress-up and hunt for ghouls & monsters at 5.30pm, 5.50pm, or 6.10pm, (ages 7 & over). Bring a torch. Spooky Disco 6 - 7.30pm, gold coin, meet at Lyttelton Arts Factory.
Al Park Band at Rough Diamond, 8pm, Diamond Harbour
Masquerade Ball 8pm, Lyttelton Club
Sunday 26th June
Dancing in the Dark 7pm - 8pm, Union Chapel
Lyttelton links
The following resources are helpful for Lyttelton visitors and locals:
Metroinfo bus timetables. Lyttelton can be reached on a number 28 and a number 535 bus.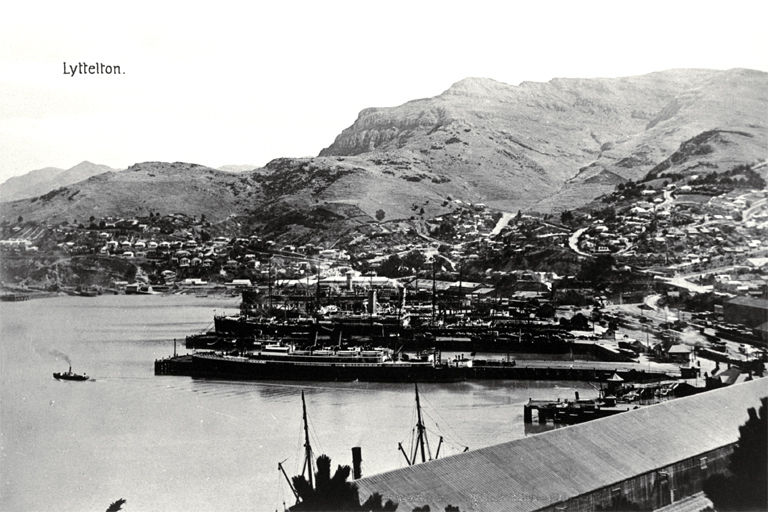 Previous Lyttelton Festivals of Lights
The 2016 Festival is the 12th time the Festival has been held. Read our post about the 2015 Festival and our interview with Wendy Everingham about the 2007 Festival of Lights.