We are asking four quick questions of writers and thinkers coming to the WORD Christchurch Writers and Readers Festival on from 24 to 28 August. First up, it's Dr Selina Tusitala Marsh, award-winning Auckland-based Pacific poet and scholar. She recently performed for the Queen as the 2016 Commonwealth Poet.
What are you looking forward to doing in Christchurch?
I look forward to jogging around the city to see resilience in action and get my feet earthed long the Avon River! Also, catching up with Festival participants, soaking up the creative energies of others, writing in my hotel room, enjoying the air.
What do you think about libraries?
I love libraries (and librarians - especially school ones because they are my key contact people when I visit schools to perform and run workshops) and I especially love the relatively recent development of turning them into active, brimming social spaces (we've got a cafe in the Auckland City library) with noisy and quiet areas!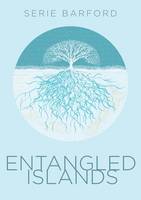 What would be your "desert island book"?
No island is a desert, there were always people there before us! Plus, I read buffet-style with commonly 5 on the go, so, at the moment my 5 must have's are Eckhart Tolle's Power of Now, Anne Rice's The Witching Hour, Austin Kleon's Black Out Writing journal, the latest Chimurenga journal (picked up in Cape Town - amaaazing!) and Cherie Barford's most excellent poetry collection, Entangled Islands.
Share a surprising fact about yourself.
I got caught in an arm bar during this morning's MMA sparring session and am filled with thoughts of revenge!
Dr Selina Tusitala Marsh appears at WORD in the following events:
Power of Poetry, Fri 26 Aug, 5pm
Hear My Voice, Sat 27 Aug, 5.30pm
Spirit House/Unity, Sun 28 Aug, 2pm
More
Kōrerorero mai - Join the conversation.