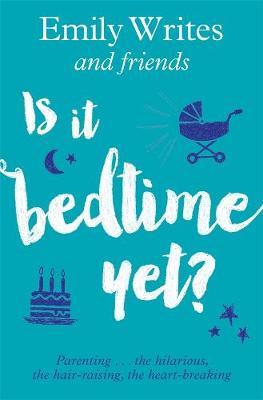 We are asking quick questions of writers and thinkers coming to the WORD Christchurch Festival 2018 (Wednesday 29 August to Sunday 2 September).
Emily Writes is the best-selling author of Rants in the Dark: From one tired mama to another and her new collection, Is it Bedtime Yet?. A mother of two, she is editor of The Spinoff Parents.
What are you looking forward to doing in Christchurch?
I absolutely love Christchurch! I'm really looking forward to checking out some local businesses. Last time I came I went to The Tannery and I only managed to get around half the shops so I'm keen to go back there. I also want to head back to Scorpio Books they hosted an event for my first book and they were so lovely.
What do you think about libraries?
I love libraries. Growing up librarians were like mothers to me. The local librarians and the school librarian nurtured my interests, kept me safe, encouraged me and supported me. Libraries have always felt like homes away from home to me. 
What would be your desert island book?
Probably He's So MASC by Chris Tse because it makes me think of friends and love and passion and family and my community.
Share a surprising fact about yourself.
I don't know if it's surprising or just obvious but I got a C in journalism at high school because I couldn't meet deadlines and I kept inserting myself into my writing (I was often told I was "not Hunter S. Thompson").
Emily Writes' sessions at WORD Christchurch Festival 2018
Bad Diaries Salon: #Risk Friday 31 August 10pm
Motherhood Saturday 1 September 11.30am