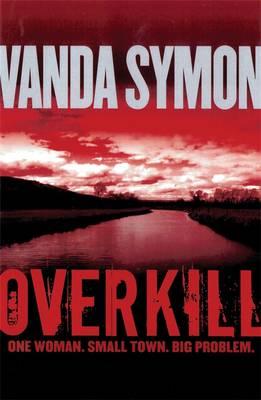 We are asking quick questions of writers and thinkers coming to the WORD Christchurch Festival 2018 (Wednesday 29 August to Sunday 2 September).
Vanda Symon is the author of the Detective Sam Shephard series, and the standalone thriller, The Faceless. She is a three-time Ngaio Marsh Award finalist, and is a judge of the Ngaio Marsh Award for best first crime novel.
What are you looking forward to doing in Christchurch?
Catching up with my writer cronies.
What do you think about libraries?
They are my happy place.
What would be your desert island book?
Diana Gabaldon's Cross Stitch.
Share a surprising fact about yourself.
I attack people with swords for relaxation.
Vanda Symon's sessions at WORD Christchurch Festival 2018
Paul Cleave: Crimechurch Friday 31 August 11.30am
Murder in the Chamber: Ngaio Marsh finalists Saturday 1 September 5.30pm
The 2018 Ngaio Marsh Awards Saturday 1 September 7pm