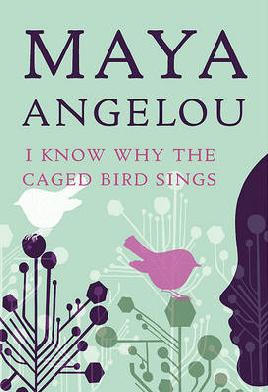 I awoke this morning to the news that Maya Angelou had died. Immediately, I felt a slight twinge of shame – her books, especially her poignantly titled autobiography I Know Why The Caged Bird Sings, have been on my to-read mental shelves forever and a day.
Yet the first thoughts about her that I could summon were a mundane mix: I knew that Oprah was a big fan of hers and that she had featured in the TV series of Roots (only because I had recently caught snatches of it while channel-surfing late at night – if you are wondering, she played wise old Nyo Boto in the episodes set in Kunta Kinte's village).
While listening to the news, I discovered that Angelou was also the author of the famous quote:
Life is not measured by the number of breaths we take,

but by the moments that take our breath away.
But Maya Angelou was much more than that: she was a prolific writer, a poet, a civil rights activist, as well as a singer, a dancer, a director, and a producer whose life encompassed many varied experiences. Check out the following resources to learn more:
If, like me, you have yet to read Maya Angelou's work, and the news of her death has spurred you into action, the library holds many of her titles. If you do plan to start with the bestselling I Know Why The Caged Bird Sings, keep in mind that it is available both as an individual book and as part of her Collected Autobiographies. We also have a simplified and abbreviated copy.
If you have already read some of Angelou's books, please do share your thoughts and comments. Did she affect you as she appears to have affected these readers who commented on I Know Why The Caged Bird Sings?