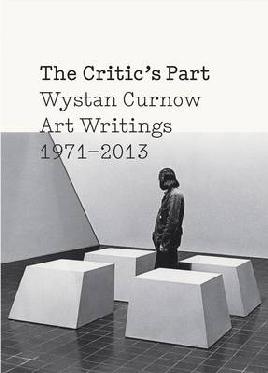 Shakepeare critic - and doppelganger - Peter Holland, and New Zealand art critic Wystan Curnow were on stage with Rosabel Tan, editor of the awesome must-read Pantograph Punch. This was a meaty and intellectual session to kick off my Auckland Writers Festival.
There was much to ponder on and unpack - the idea of critic as a mediator, the differences between criticism and reviewing, understanding, judgement, objectivity.
Peter Holland talked about "reviewing for history":
I want to know that moment.
He had an appropriately Shakespearean reference on hand to explain the role of the critic "to help other people see best":
See better, Lear.
Wystan Curnow's sense is that:
The really dedicated critic is full of desire for the work.
Both have difficulties with the word "critic" and people's perception of it. "The word is a slippery one" said Peter.
It's so easy to be rude ...sneering puns and jokes, that's the reviewer showing off.
Neither felt it necessary to be a "put the boot in" kind of critic. Both prefer the critic's role to be one of explanation, elucidation, focus, and mediation.
Wystan said:
What you don't write about is in itself a judgement.
In Auckland Writers Festival sessions, not only do you come away wanting to read - or re-read - the books by the presenters, you get some topnotch reading tips. Peter's suggestions:
Our Theatre in the 90s by George Bernard Shaw
Shakespeare in the theatre: an anthology of criticism edited by Stanley Wells
Other comments
"I want to possess the artwork myself by writing about it." Wystan Curnow on art criticism. #awf15 ^DR

— ChChCityLibraries (@ChristchurchLib) May 15, 2015
It was on 3rd watching of Prospero's books by Peter Greenaway that Peter Holland realised it was "bloody fantastic". #awf15 ^DR

— ChChCityLibraries (@ChristchurchLib) May 15, 2015
V pleasing to see how many tweets there are about #AWF15 The Role of the Critic: reviewing the session about reviewing #metasomething

— Elizabeth Heritage (@e_heritage) May 15, 2015
Glad to be reminded in #AWF15 The Role of the Critic that "amateur" comes from the verb "to love" #surenotdoingitforthemoney

— Elizabeth Heritage (@e_heritage) May 15, 2015
'What I like about the word reviewer is that someone is viewing something, then thinking about it' - Peter Holland #AWF15 #roleofthecritic

— Faculty of Arts (@ArtsAucklandUni) May 15, 2015
Auckland Writers Festival