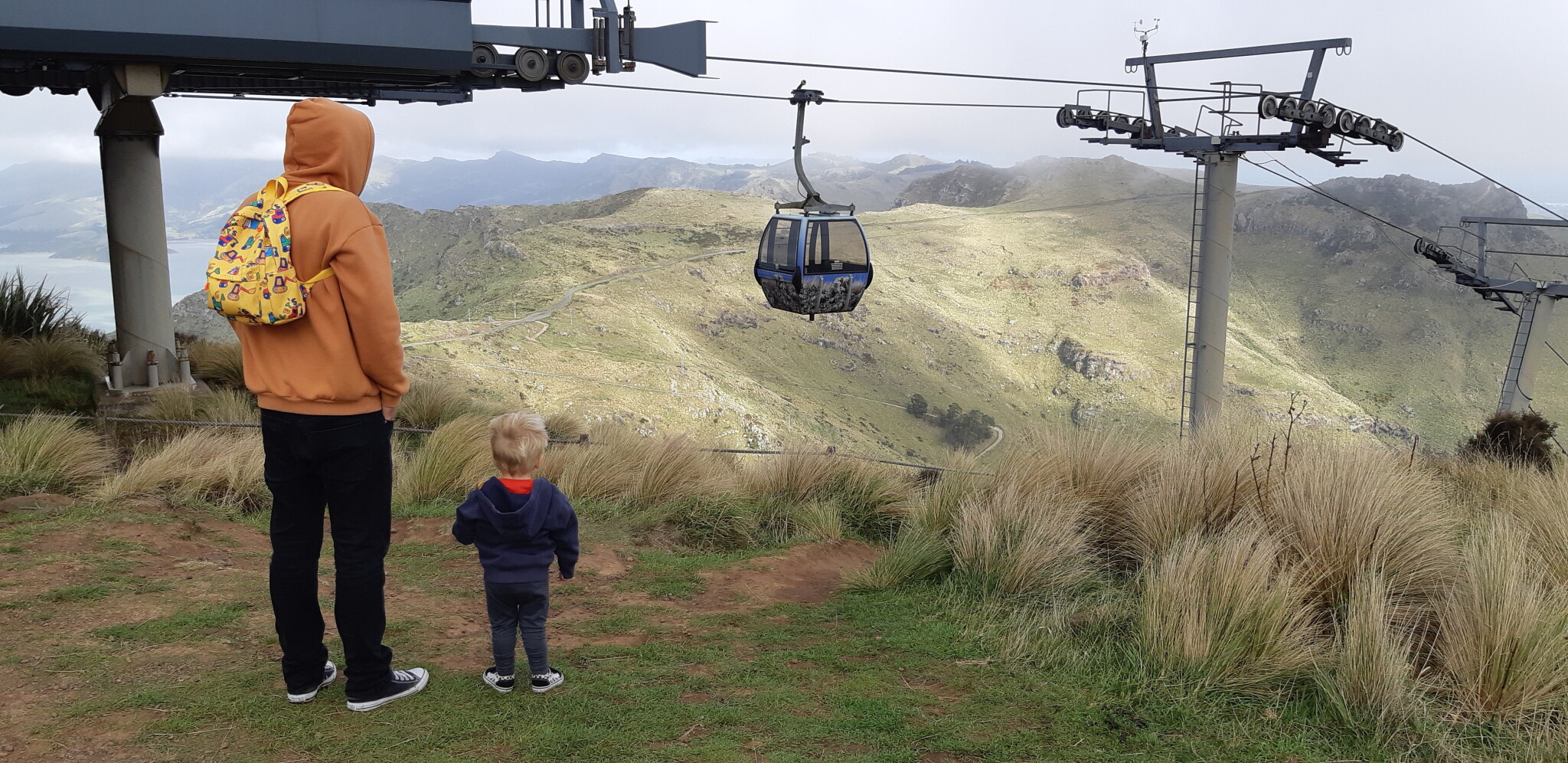 A toddler and his dad watching the cars of the Christchurch Gondola going up and down from the Gondola Summit Station on the Port Hills. Taken looking across the Port Hills. 16 April 2023.
Share your memories of the Christchurch Gondala and the Port Hills. Register on Canterbury Stories.
Do you have any photographs of the Christchurch Gondala? If so, feel free to contribute to our collection.
Explore local images and share your photos