Resources about a variety of jobs and industries can help create a picture of where and how people worked in early New Zealand. They may not provide any information about individuals but they can be of use to fill in the background of your ancestors' lives.
Artists
Lists artists with at least one work held in a major art gallery or museum.
Published between 1893-1925. Contains references to individuals working during that period.
A periodical which contains material on early 20th century artists from 1928 - 1946. There is also a useful index to this periodical.
Includes references to articles on artists and art exhibitions. The index from 1987 onwards is available from INNZ - Index New Zealand.
Libraries and art galleries hold catalogues for the various provincial art societies. Some institutions hold catalogues for a number of provinces.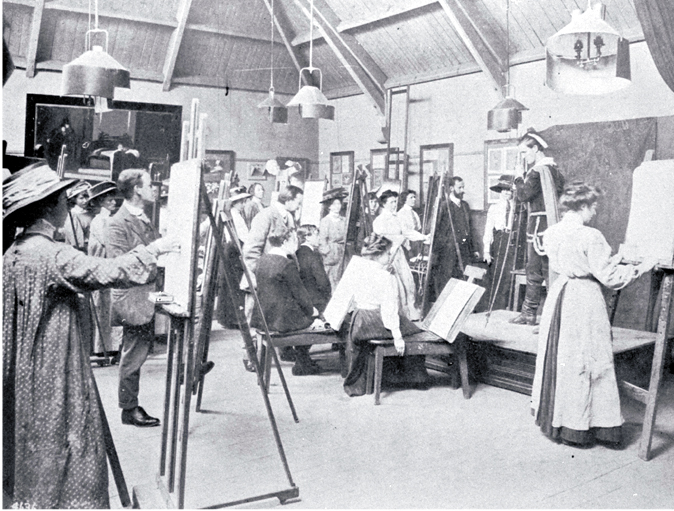 Christchurch Art Gallery Library
The library at the Christchurch Art Gallery holds information about artists who painted within New Zealand and, especially, Canterbury.
It also holds the minutes books and correspondence of the Canterbury Society of Arts which date back to the 19th century. This includes a list of people whose paintings have been shown at CSA exhibitions at different times during the 20th century.
Publications held in the Christchurch Art Gallery library can be found on our catalogue. Christchurch City Libraries' newspaper index will lead to further information about exhibitions.
Authors
Provides biographical details of 19th century New Zealand authors.
Includes references to articles on authors and book reviews. The index from 1987 onwards is available from INNZ — Index New Zealand.
Search the catalogue for the name of the author (e.g. Janet Frame), or do a general subject search on: Authors, New Zealand - 20th Century - Biography
Chemists
Lists chemists as at 1 January 1961. Names, addresses, date of registration and certificate numbers are given.
Clergy
The Blain Biographical Directory of Anglican Clergy in the Pacific gives biographical information on clergy and deaconesses of the Anglican Church in New Zealand, Polynesia, and Melanesia. Details of spouses are also included. For privacy reasons the cut-off date is an ordination date in 1930 and no living people are included.
It is also worth looking at the history of the church with which a member of clergy was involved. Search the following subject headings to find general resources on churches and clergy in Canterbury:
For further information see Church and social organisation resources.
Company executives
Key employees in the top 50 New Zealand companies from April 1991 - about March 1994 are listed in the 3-volume publication Guide to key personnel in the top 50 New Zealand companies. This publication was designed to enable the public to direct their enquiries to the correct management section of New Zealand's major companies. It was also published to assist suppliers of goods and services to these companies.
Doctors
An index of obituaries in the New Zealand Medical Journal has been compiled by retired anaesthetist Basil Hutchinson. Obituaries dating from 12 November 1999 onwards are in the online NZMJ and are accessible by looking at the archived issues. To obtain obituaries dating from before this, contact NZMA National Office, Wellington with your request. There is no charge for one-off requests. This index is updated regularly.
This has information about 19th and early 20th century Canterbury doctors. There are photographs and an index. It was published in 1943.
The author got information from descendants of pioneer physicians and wrote up his findings in the Otago witness. The articles were published in a book, reprinted in 1983. The information is excellent. There are many sketches and photographs but it has no index.
For many years there was a 'Medical Register' in the New Zealand gazette. This contained basic information on a doctor's qualifications, where and when they got them and where they practised. This information is now available in the New Zealand medical register. It is also available online, on the website of the New Zealand Medical Council.
Historia nunc vivat

, opens a new window

by Wright St Clair is an on-line source accessed via Christchurch City Libraries' catalogue. It was published by the Cotter Medical Trust and contains brief biographies of doctors working in New Zealand in the years 1840-1930.
For further information on hospitals and medical staff see Hospital records.
Electricians
Lists registered electricians 1969-1974; 1976; 1978-1980.
Lists registered electricians 1981-1984.
Lists registered electricians 1986; 1990; 1993.
Engineers
F.W. Furkert, Early New Zealand engineers

The major history of engineers and their activities in developing New Zealand. The last section of the book consists of selected biographies of engineers.

N.G. Hansen and J.N. Hall, The county engineers of New Zealand, 1876-1989

Provincial government was abolished in 1876 and a large number of county councils were established. In 1989 many of these disappeared with a major amalgamation of local authorities. This book looks at the work of local body engineers in developing their areas between abolition and amalgamation. It includes short biographies of the engineers.
This microfiche resource contains lists of people who are named in the Appendices to the journals and is arranged alphabetically by surname.
Farmers
The Canterbury Provincial Council archives for 1853-57 contain details of sheep farmers (and, sometimes, cattle farmers) and the land which they leased. For many years, from 1857 onwards, information on such people is in the archives of the Waste Lands Board. These records are at Archives New Zealand, Christchurch.
Gives the names, addresses and occupations of owners of land, together with the area and value in counties and the value in boroughs and town districts. This resource is a basic starting point.
Provides information on pioneer sheep farmers and some shepherds who worked in Canterbury or North Otago. Robert Pinney's Early south Canterbury runs and Early Northern Otago runs may also be of interest.
Provides some information on the owners of branded sheep.
Includes reports on sheep owners, their district and the number of sheep they own. The indexes should be searched under 'Sheep - Reports & Returns'.
From 1877-1898 this provided 'a record of information connected with agricultural, pastoral and horticultural pursuits'. It was succeeded by the Journal of the Canterbury Agricultural and Pastoral Association 1899-1931. You may find reference to particular individuals in both of these resources.
Christchurch City Libraries holds the 1884 and 1897 volumes, published by the Canterbury Agricultural and Pastoral Association. These list owners of bulls and cows throughout New Zealand. The book gives an idea of the activities of individual cattle owners.
In the Appendices to the Journals of the House of Representatives from the 1880s-1920s. Counties are mentioned, sheepowners are listed alphabetically within their counties, as well as the number of sheep owned. Christchurch City Libraries has the return for 1880, 1890 and 1900 on microfiche.
For further information on land ownership see Land Resources.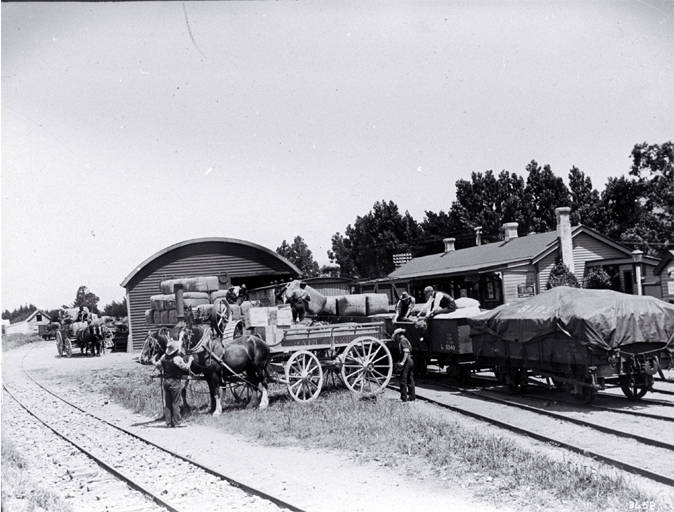 Gentry
Also known as Burke's colonial gentry. For information on members of the gentry who settled or were born in New Zealand use the two volumes for 1891-1895.
Hotel keepers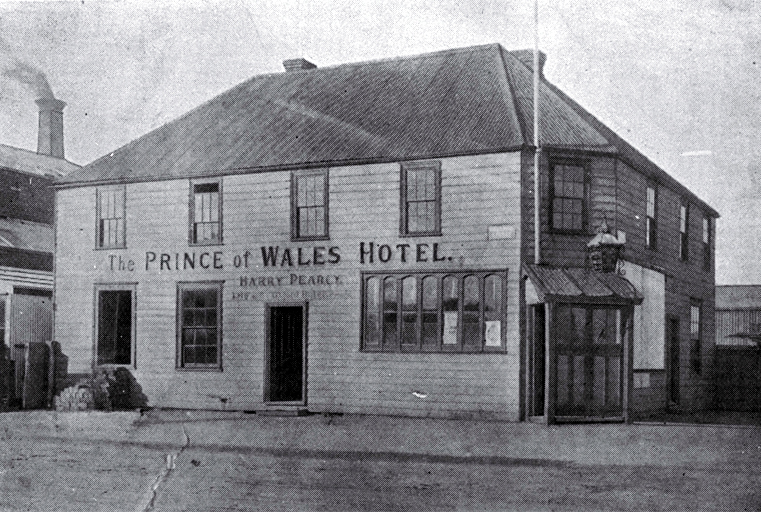 From the 1850s-1870s, magistrates issued public house licences. Information can be found in the records of the Canterbury Provincial Government at Archives New Zealand, Christchurch. Information about Canterbury publicans of the 1850s-1870s appears in other places as well: Hotels
This has brief histories of 84 hotels, past and present, in and around Christchurch. The resource is also held by the Canterbury Museum.
Names and details of hotel-keepers may also appear in the early indices to the Lyttelton times and Press which Christchurch City Libraries holds on microfiche.
Has name and subject indexes - including a subject heading for hotel-keepers. A digitised version of the index is also available online.
Has some historical notes about a number of early Christchurch hotels and hotel keepers.
A history of Warner's Hotel.
Southern provinces almanac 1863-1892

A local almanac and directory containing material on Canterbury hotel-keepers. A digitised version is available on Canterbury Stories.
At the end of the provincial period (1876) there was a change in the system. The government established licensing districts and courts, and began a register of applications. The register of licenses granted are held at Archives New Zealand and these contain the premises, names of owners and holders of licenses. Archives New Zealand, Christchurch holds the records for the West Coast, Canterbury and for the Motueka Licensing district (including Takaka, Collingwood and Wakefield).
Miners
The Mines reports contains information on late 19th and early 20th century coalmines and goldmines. If you know where a person was mining, useful information about a particular mine may be found in this resource as well as possible information on individuals. Search in the indexes under 'Mines'.
Two microfiche containing lists of people who are named in the Appendices to the journals of the House of Representatives of New Zealand, arranged alphabetically by name of the accident victim.
Archives New Zealand, Christchurch holds Westport and Hokitika warden's court material. Warden's courts were the equivalent of magistrate's court on the 19th century West Coast goldfields. The material has not been indexed and can be difficult to access.
Musicians
Christchurch City Libraries' newspaper indexes hold material on all kinds of musicians, musical groups and concerts where individuals may well be listed.
Christchurch City Libraries also hold some archives on specific musical groups including the records of the Christchurch Male Voice Choir and Christchurch Liedertafel (the history of the latter is Rise, brothers, rise ).
Other resources include:
Students of music gathered newspaper information for this resource.
A history of the School of Music at the University of Canterbury; includes a roll of graduates for 1891 -1991.
Published between 1893-1925. Contains references to individuals working during that period.
Theses which outline musical life - and which may mention ancestors.
Music at National Archives: sources for the study of music in New Zealand is a useful bibliography of what is held by Archives New Zealand.
This microfiche includes references to articles on musicians and concert reviews. The index from 1987 onwards is available from INNZ — Index New Zealand.
Newspaper employees - Printers
Details of employees of newspaper firms may appear in the archives of New Zealand Newspapers Ltd, held at the Alexander Turnbull Library. These include the records of the Lyttelton Times Company, which was also in charge of the Canterbury times and the Christchurch star, which may contain some information on people who worked for the company. Search the National Library manuscripts & archives catalogue for a full list of documents they hold.
Includes information on both printing and printers.
A 'history of newspapers and printing houses of the province from the earliest times'. It contains short informative histories of all the old newspapers published in the various towns in Canterbury.
A Lyttelton times edition published on the 11 January 1901 - 50 years after the newspaper venture began - contains useful information on its early days and the people associated with it.
Nurses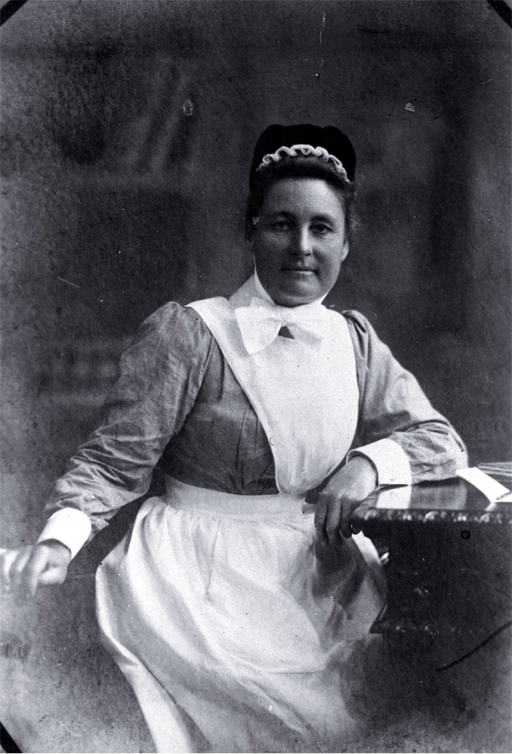 Register of nurses (New Zealand gazette, 1903-1933)
In 1901, the government passed an act for the state registration of nurses in NZ (the first of its kind in the world). This act allowed nurses who had undergone suitable training and passed state examinations to be recorded as registered nurses.
Lists of these nurses were published each year in the New Zealand gazette from 1903. A similar list of state registered midwives appears from 1907 (following an act in 1905). Unfortunately, by 1933, the list had become too long and publication in the New Zealand gazette ceased. It became the responsibility of the Nurses' and Midwives' Board and was no longer publicly available.
The lists record the name of the nurse/midwife, the date of registration, the name of the hospital in which she trained and her past and present employment.
The lists are published in the first quarter of each year. Look in the annual index under "Nurses" or "Midwives" for the exact reference.
The New Zealand gazette is also available online inside our libraries and is browsable from 1841 onwards.
Photographers
The Photographers' Database is an Auckland City Libraries' index of photographers who worked in New Zealand from the 1840s to the present day. Sources used are advertisements, newspapers, electoral rolls, published articles, trade directories.
Many individual pioneer photographers are mentioned in Photography in New Zealand: a social and technical history.
Poets
Includes references to articles on poets and book reviews. The index from 1987 onwards is available from INNZ — Index New Zealand.
Search the catalogue for the name of the poet (e.g. James K. Baxter), or do a general subject search on: Poets, New Zealand - 20th Century - Biography
Police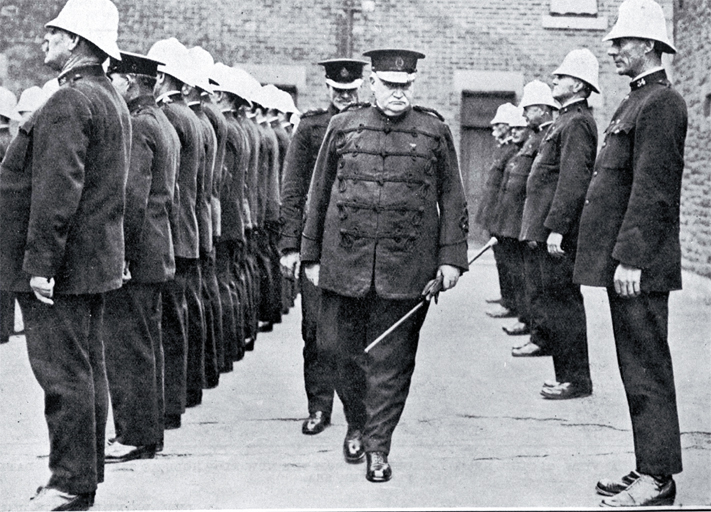 Published sources
A series of books on the history of the police in New Zealand has been published by the Historical Branch of the Department of Internal Affairs. These books contain information about specific individuals.
A large number of regional police histories have also been published. Check our catalogue under the subject heading: Police - New Zealand - History.
Unpublished sources
Archives New Zealand, Wellington holds information on individual policemen. These records include a physical description and the person's place/country of origin, also the year that the officer joined the police force, the years when he worked at particular stations, his marital status and whether he got medals for bravery and/or long service. There are also pension details.
The draft correspondence books of the police include information on policemen. These are held in the various offices of Archives New Zealand.
Politicians
A much-quoted source about the careers and personalities of major 19th century politicians.
Basic data on parliamentarians and 1853-1876 provincial council members in various editions.
Postal officers
Post and telephone offices of Canterbury and Mails of North Canterbury, 1855-1979 can help locate information on early postmasters and postmistresses. Many people, especially those with general stores, supplemented their incomes by acting in this capacity.
Archives New Zealand, Christchurch has files on local post offices, agencies, and mail services.
Telephone Directories
The earliest Christchurch telephone book held by Christchurch City Libraries is dated 1922, and then there is a gap until 1946.
At Ferrymead Heritage Park there is held a large but not comprehensive collection of telephone directories for New Zealand and historic information on post office workers.
Public Servants
The first section lists published official sources on individuals. The book goes on to name departments, describe the archival records which survive for the various entities and the periods for which such records exist. Details are given on restrictions which apply. The earliest records are for the 1840s. Many departments no longer exist.

Public service appointments, 1912-1927 (microform)

Taken from the New Zealand gazette and arranged alphabetically by surname.
Taken from the New Zealand Gazette. There are lists of staff employed in all departments, the month and year of their birth, their salary and the total number of years they had served in the position they currently occupied. Included is the maximum salary paid for each particular position.
Railwaymen
Archives New Zealand, Christchurch has information on Canterbury and West Coast railway stations including some staff registers.
Appear in the 1915 Appendices to the journals of the House of Representatives.
A supplement to the October 29th 1936 New Zealand gazette.
A microfiche containing lists of people who are named in the Appendices to the journals, arranged alphabetically by surname.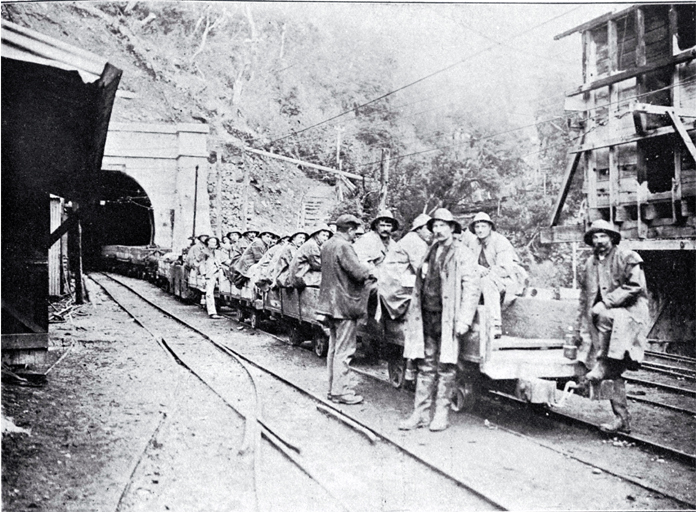 Lyttelton-Christchurch railway tunnel employees 
The Lyttelton-Christchurch railway tunnel, the result of much political in-fighting as well as technical expertise, was opened in 1867. Canterbury Museum has created, from several sources, a list of people who did the manual labour involved in putting through the tunnel. One source was Christchurch City Libraries' church register transcripts.
Seamen
The indexes to the Appendices to the journals of the House of Representatives can provide information on individual seamen. Entries are for the period from the beginning of the 20th century till the 1930s. Data may be found under 'Seamen' or 'Marine'. Material exists on accidents, convictions, engagement and discharge of crew members, wages, and assistance to disabled mariners.
There are four microfiche which form 'an index to certificates of competency issued by the Marine Department of New Zealand' also published in the Appendices to the journals. Material is arranged alphabetically by surname.
School teachers
A list of schools and teachers is in the 'E' papers of the Appendices to the journals of the House of Representatives. The lists were published from about 1880-1920 and a search of the indexes will indicate which papers and page numbers to refer to within the volumes. For further information see Education.
Sports people
Sportsmen and women figure in the Weekly press 1865-1928, New Zealand Sporting life and referee 1886 - 1936 (the latter being incorporated into the Weekly press from 1891-1924) and the Canterbury times 1865-1911. There are partial indexes available for these resources available on a card index on Tuakiri | Identity, Level 2, Tūranga.
There are many books on major sports and details on specific participants. Sports can be searched for on the catalogue by doing a subject search on 'subject new zealand' e.g. 'surfing new zealand', 'rugby union football new zealand', 'horse racing new zealand' etc.
Union members
The series Working class heroes is separated into regions and lists union officials (name only) for various periods of time. The Canterbury edition covers the period 1890-1900.
There are articles on trade union archives in Archifacts (June 1986 and September 1987). An article 'Trade union records and genealogy', appears in the November/December 1997 New Zealand genealogist and shows how to use staff records when tracing family history. There is also A guide to the archives of the New Zealand federation of labour, 1937-88.
Books put out by the Trade Union History Project show where records of various unions are held. The University of Canterbury is the repository for trade unions of the Canterbury area.
Watchmakers and jewellers
Local 19th century watchmakers and jewellers may appear in the Southern provinces almanac. Gold and silversmithing in nineteenth and twentieth century New Zealand also provides an appendix of names.