Name: David Riley
Date of birth: 28 June 1966
Place of birth: Auckland
Now living in: Manukau
What is your favourite food?
KFC Hot n Spicy
Do you have a nickname and if so what is it?
Kaveeks
What was your most embarrassing moment?
When I was blamed for tagging a classroom and it wasn't me but all the teachers thought it was.
How do you relax?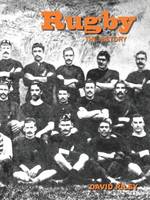 Watching sport on TV, especially NRL, the All Blacks or the NBA.
Who inspired you when you were little?
My parents because they are really hard workers. I heard my mum and dad getting ready for work at 5.30am every day, even in the winter when it was cold, dark and wet.
What were you like at school?
I was curious and mischievous at primary school. I was a bit lost in year 9 and 10 and did things I regret. I loved school in years 12 and 13.
What was your favourite/most hated subject at school?
English! I loved reading novels, plays, short stories and poetry.
What was the book you most loved as a child?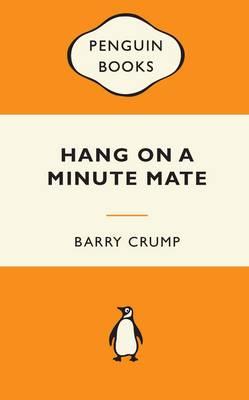 Hang On A Minute Mate by Barry Crump. It was the first book I read that had characters that reminded me of people I knew, like my Dad and his friends. Plus it's funny.
Which person from the past would you most like to meet?
Maya Angelou, the American author. I love her writing and her heart. I would love to spend time with her just listening to her talk about life and writing and language.
Who is your favourite author/children's author?
James Patterson. He writes exciting books that have short chapters that are easy to read. He does lots of exciting things to encourage young people to read.
Why did you want to be a writer?
I like stories and I like to share stories with other people, especially stories that are inspiring in some way.
Do you have a special place where you write your books?
Not really. Being a teacher and a Dad means I am so busy that I write wherever and whenever I can!
What's the best thing and worst thing about being a writer?
Best thing: when someone tells me they read one of my books and it affected them in a positive way.
Worst thing: I wish there were more hours in a day!
If you weren't a writer, what would you like to be?
A theatre director, because that's another cool and interesting way to tell stories.
What advice would you give to aspiring writers?
1. Believe in yourself. I actually wanted to be a writer after reading Barry Crump's books when I was 13. But I didn't think I could do it. I thought writers are "famous" people, who are really talented, and have a magical gift that I don't have. Some writers are like that. But most writers are ordinary people like me.
2. I think you should love reading, because when you read you learn from other writers and get lots of ideas.
3. Try lots of styles and experiment with different ways of writing. After a while you'll find a style that you enjoy and is unique to you.
Read books by David Riley
Visit David Riley's website
This interview is from 2016.