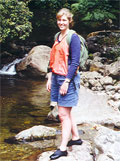 Name: Alina Arkins
Date of birth: 22 April 1973
Place of birth: Sydney, Australia
Now living in: Auckland
What is your favourite food?
Chocolate! Anything sweet.
Do you have a nickname and if so what is it?
I don't really have a nickname (at least not one that I know of!)
What was your most embarrassing moment?
There have been lots! As a child I was a bit clumsy and not very good at sports, so there were quite a few embarrassing moments at school.
How do you relax?
I read a book, spend time in the garden, or go for a walk.
Who inspired you when you were little?
I don't really remember, but now the people who inspire me are ordinary people who have achieved something they wanted to and are not afraid to take risks sometimes.
What were you like at school?
I did well academically, but was hopeless at sport.
What was your favourite/most hated subject at school?
Favourite subject at high school was Science/Biology, and my most hated subject was English!
What was the book you most loved as a child?
There were lots. I liked Enid Blyton (The Magic Faraway Tree and The Wishing Chair), Abel's Island by William Steig, and a book called Deep Sea Monkey.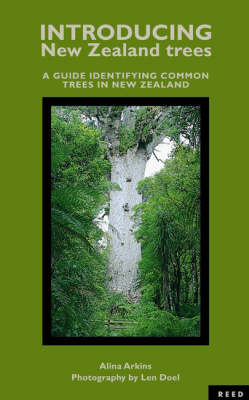 Which person from the past would you most like to meet?
Queen Elizabeth I and Jesus.
Who is your favourite author/children's author?
There are so many! One of my favourites is Mary Wesley.
Why did you want to be a writer?
To inspire people to learn about their environment and the fascinating plants and animals we have in New Zealand.
Do you have a special place where you write your books?
At my desk in the office, next to a window so I can look out and give my eyes a rest from the computer screen.
What's the best thing and worst thing about being a writer?
The best thing is seeing your work when it's made into a book. The worst thing is spending a lot of time sitting in front of my computer.
If you weren't a writer, what would you like to be?
A biologist, travelling the world and working on different projects studying different animals and plants.
What advice would you give to aspiring writers?
My advice would be to read lots of other writers' books and decide what you like and don't like about their style of writing - this helps to develop your own style. Also give your work to other people to read and make comments.
Read some books by Alina Arkins
This interview is from 2002.