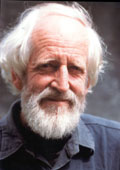 Name: Anthony Holcroft
Date of birth: 14 November 1932
Place of birth: Christchurch
Now living in: Rangiora
What is your favourite food?
Pavlova - but only on my birthday!
Do you have a nickname and if so what is it?
Most of my friends call me Tony.
What was your most embarrassing moment?
I've had lots of embarrassing moments, but I try to forget them as soon as they've happened, so that I won't go on thinking about them for ever after.
How do you relax?
Reading, with a cat on my knee; listening to music; going for walks (sometimes with a cat draped around my shoulders).
Who inspired you when you were little?
Two people: my grandmother, a warmly generous and happy person, loved by everyone who knew her; and my teacher in Standard 2, Joy Gasperich. Joy's exuberant encouragement of class creativity was an immense stimulus to my story writing during that year, and her daily reading sessions opened magical windows into exciting new worlds of fantasy and fairy tale.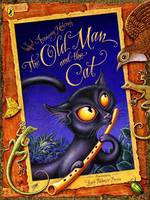 What were you like at school?
I was generally outgoing at primary school, enjoying friendships with classmates who shared my interests in stamps, hut-making, exploring - and comics. For a while I ran a popular comic 'lending-library' from my home, complete with a fine for overdue items (a penny a day, I think it was).
What was your favourite/most hated subject at school?
My favourite subject was English, but I hated woodwork.
What was the book you most loved as a child?
Probably The Phoenix and the Carpet, by E. Nesbit.
Which person from the past would you most like to meet?
I sometimes think it would be nice to have tea with Eleanor Farjeon, author of The Little Bookroom, in her little higgledy-piggledy cottage overflowing with books, and with her famous 'golden' cat, Benignus Malone, asleep nearby in his favourite box.
Who is your favourite author/children's author?
I don't have a favourite children's author, but there are a few whose books I keep coming back to with renewed pleasure and admiration. These include Walter de la Mare and George MacDonald for their magical stories, and the French novelist Henri Bosco, author of Culotte the Donkey.
Why did you want to be a writer?
I suppose, partly, because ever since I was a small child I've enjoyed telling stories. (One of my earliest memories is of pacing up and down along the top of my grandmother's brick wall, acting out a story for her entertainment). As an adult, I tend to write the sort of stories I would like to have read as a child - tales set in magical corners of the landscape, just beyond my own doorstep…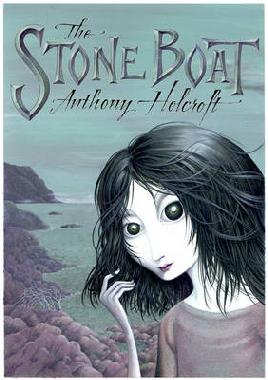 Do you have a special place where you write your books?
I write most mornings in my study, a small room overlooking a tranquil corner of our garden containing old-fashioned roses and native trees.
What's the best thing and worst thing about being a writer?
Maybe the worst thing is the loneliness of sitting at my desk on a beautiful morning when I'm stuck with a problem, and there are a hundred other things I'd rather be doing. The best thing is that moment when I know that I have a story safely in my net, the hard work all done, apart from a little more shaping and pruning - and a little more still…
If you weren't a writer, what would you like to be?
Perhaps a landscape designer, if I'd been better at maths.
What advice would you give to aspiring writers?
In my experience, a writer needs discipline (a regular routine is important) and a certain resilience of spirit in the face of the inevitable pressures and disappointments that are bound to be encountered in the hurly-burly of the marketplace. I think the touchstone is to always write with honesty, from the heart. I can't do better than quote Eleanor Farjeon: Always we must write as ourselves, for only then shall we put into our work that something special that we alone can give.
Read a short story by Anthony Holcroft
Read some books by Anthony Holcroft
More information about Anthony Holcroft
Anthony Holcroft's website, opens a new window
This interview is from 2002.