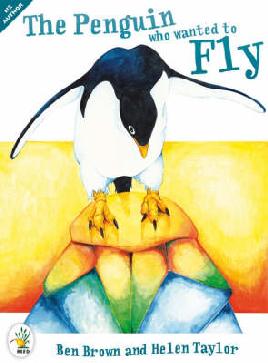 Name: Ben Brown
Date of birth: 3 July 1962
Place of birth: Motueka, New Zealand
Now living in: Lyttelton, Banks Peninsula
What is your favourite food?
Chocolate!
Do you have a nickname and if so what is it?
No.
What was your most embarrassing moment?
There have been so many.
How do you relax?
Reading.
Who inspired you when you were little?
Mum and Dad.
A BRAT!
What was your favourite/most hated subject at school?
Favourite: English.
Most hated: Maths.
What was the book you most loved as a child?
Tom Sawyer, by Mark Twain.
Which person from the past would you most like to meet?
Hoturoa captain of the Tainui canoe.
Who is your favourite author/children's author?
Poetry: Dylan Thomas
Novels: James Ellroy
Children's books: Shaun Tan
Why did you want to be a writer?
Because I have always enjoyed making up stories.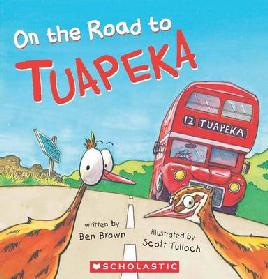 Do you have a special place where you write your books?
Sort of… In the living room of my house.
What's the best thing and worst thing about being a writer?
Best thing: you are in charge of yourself.
Worst thing: it's hard to make money.
If you weren't a writer, what would you like to be?
A publisher.
What advice would you give to aspiring writers?
Keep writing!!
Read Ben Brown's online story
Read some books by Ben Brown
More information about Ben Brown
Read posts featuring Ben Brown from the Christchurch Kids Blog.
This interview is from 2006.