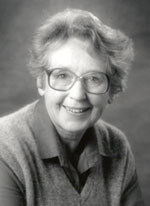 Name: Betty Gilderdale (NZMM)
Place of birth: London, England
Now living in: Auckland
What is your favourite food?
Apricots - raw, cooked, dried, crystallised!
What was your most embarrassing moment?
Probably too many to remember.
How do you relax?
Reading and walking.
Who inspired you when you were little?
My father.
What were you like at school?
Talkative - but I enjoyed many lessons.
What was your favourite/most hated subject at school?
Favourite: English and History
Most hated: Physical Education and Maths!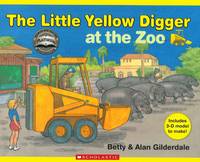 What was the book you most loved as a child?
Little Women, by Louisa May Alcott.
Which person from the past would you most like to meet?
Who is your favourite author/children's author?
Favourite children's authors: Margaret Mahy, opens a new window and Dick King-Smith.
Favourite adult authors: Jane Austen and Jane Gardam.
Why did you want to be a writer?
I always liked talking and writing was another way of talking.
Do you have a special place where you write your books?
Usually in my study.
What's the best thing and worst thing about being a writer?
The best thing is doing something I enjoy.
The worst thing is when publishers do not market my work well.
If you weren't a writer, what would you like to be?
Prime Minister!
What advice would you give to aspiring writers?
Keep reading. Keep writing. Turn off the telly!
Read some books by Betty Gilderdale
More information about Betty Gilderdale
This interview is from 2002.